Recent Posts
Welcome to Beach Buggy .Info - The UK's Online Beach Buggy Community.
Recent Posts
81
« Last Post by snoopy on July 12, 2020, 04:47:26 PM »
Welcome to the world of buggies
82
« Last Post by snoopy on July 12, 2020, 04:46:38 PM »
wrong battery polarity is ok on a dynamo and car with points not electronic ignition. if you have power to the fuse box that is intermittent check to 2 large spade connectors on the regulator one is battery + the other powers the dash etc the connectors and joints look tired so need a clean up or replacing.
normally the live goes to the light switch then splits to ignition and fuse box but depends who wired the buggy and what is fitted.
ignition switches can and do fail along side the fuses fitted sometimes need a spin to clean the contacts and make a circuit.

83
« Last Post by Speedy on July 12, 2020, 11:27:59 AM »
84
« Last Post by Speedy on July 12, 2020, 11:17:42 AM »
Hang loose 🤙 welcome
85
« Last Post by Delux on July 12, 2020, 08:25:46 AM »
Hi all, Iíve had my SWB GP mk1 1600 a week. Been starting immediately each day.
Strange thing happened today though. I put the battery on charge overnight as it was getting a little lazy and when I went to start the buggy today it was dead - despite the battery being fully charged at 13.1v. Turned the key in the ignition and nothing happened. No lights, no start. Nada.
Itís weird because itís started immediately each day this week Iíve had it.
Checked fuses and theyíre ok. Got the same voltage as the battery on the starter motor, at the voltage regulator (top two connectors) and at the first input to the fuse box with a 16a fuse (RH fuse looking to front of car - fuse box on bulkhead).
Took the ignition barrel and switch out of the dash and if I put a live feed from battery to the IGN connectors then each of them respond. If I give 12v to the SR connector the starter motors fires. Like wise if I give 12v to the voltage gauge the needle starts to move.
I do not have voltage coming out of the voltage regulator going to the generator.
The red wire coming from the fuse box to the ignition labelled BAT has varying voltage from 0 to 9v but never 13v...
Did I somehow fry something putting my battery on charge with disconnecting the terminals?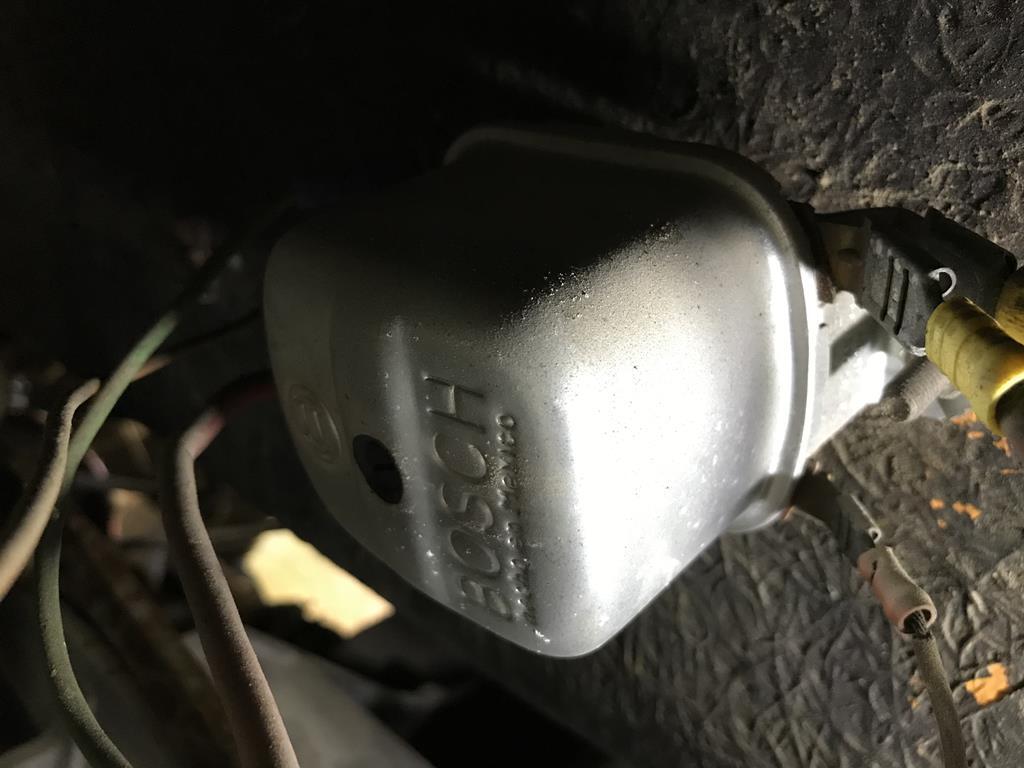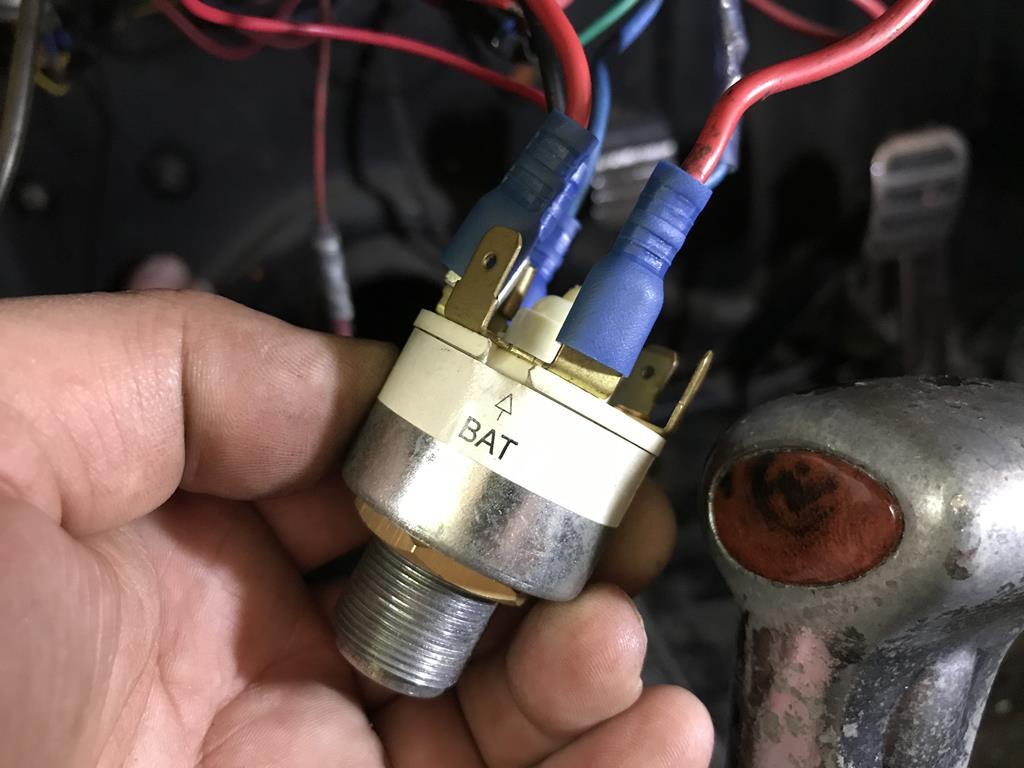 Where I removed the fuse to check is where I have battery voltage.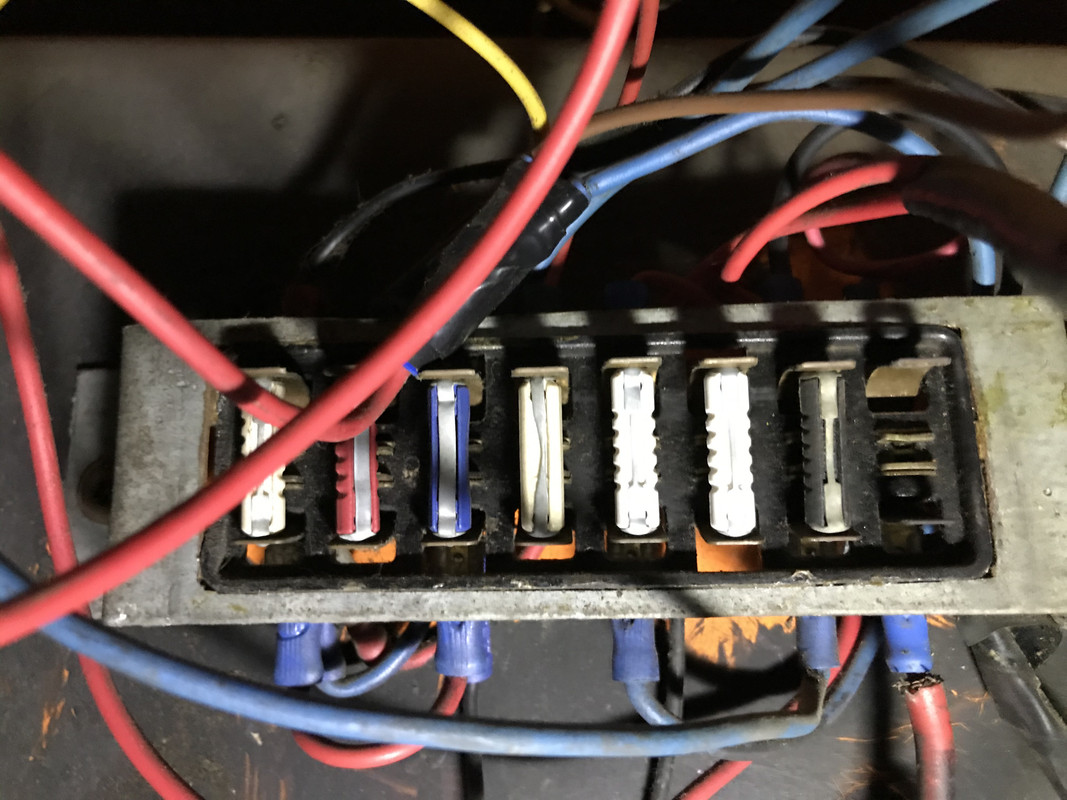 Any advice appreciated Iíd love to go for a Sunday drive!
86
« Last Post by Hunnybug on July 12, 2020, 08:22:19 AM »
Well, you do look a happy chap
welcome to the forum
87
« Last Post by Delux on July 12, 2020, 08:16:41 AM »
88
« Last Post by Hugh on July 11, 2020, 08:04:46 PM »
Thank you Dave and Lyn for an impeccably organised and executed cruise that swept us through hill and dale, past rolling scenery and plenty of waving friendly faces....and all without losing anyone.
89
« Last Post by Doon L001 on July 11, 2020, 07:22:00 PM »
Great to see everyone. Sorry we didn't say bye, lost everyone in the junkyard and headed home
You had to be there to understand
90
« Last Post by pepsi81 on July 10, 2020, 09:24:54 PM »
Stay up North. Sheep keep you at the correct speed