Recent Posts
Welcome to Beach Buggy .Info - The UK's Online Beach Buggy Community.
Recent Posts
11
« Last Post by Dave DND on May 27, 2020, 07:03:58 PM »
If you want to see an article about the Baja which category would be best to post.

Stick it either in the Members Buggies section or Members Other Rides
LWB Doon is a good choice and I am sure Chad (the Daddy of Doon) will be along to answer any questions you may have
12
« Last Post by Roman on May 27, 2020, 06:11:54 PM »
Thank you for all the information, really helpful. I had no idea there were so many different types of buggy. Having spent hours looking over the group pages and posts I am now really interested in a LWB Doon buggy. I have in my mind a sort of cross over buggy. Offroad street look. It is a bit of throw back to when I built a Baja but different! Probably making no sense at all now. Been gardening all day, finishing off now with a small beer in hand thinking about a buggy. If you want to see an article about the Baja which category would be best to post.
Take care everyone. Roman
13
« Last Post by snoopy on May 27, 2020, 03:28:12 PM »
14
« Last Post by farmer rob on May 27, 2020, 12:31:49 PM »
I find that all those breather pipes and collection box's cause more condensation and emulsion in your oil. I leave my engine vents open or with short pipes, just so the rain can not get in. just leave a catch tray on the garage floor under the buggy to keep an eye on how much it chucks out.

Rob
15
« Last Post by snoopy on May 27, 2020, 12:11:24 PM »
Folks from this years display Already paid are Shaggy and Allen so they are in for 2021 Peter will include you then Chad if he still wants to and one other. Cost will be £20 Per entry
16
Hi, I'm in the process of a full rebuild on my manx replica and in the next few weeks i'll need my front beam refurbing
Needs the usual bushings / bearings / clean and grease etc. Its a later style adjustable beam, which is removed from the rest of the car and has been blasted and painted. All track rods, disks and the steering box has been removed, just the bare beam.
Does anyone have the gear to do it, and the experience of doing a few in the past to be able to sort it for me, please? I want someone tried and tested in this area rather than someone having a go
Can deliver to anywhere within around 60 miles of Fleetwood, Lancs, in about a fortnight. Could do with an idea of a price too.
Cheers.
17
« Last Post by johnbrunt on May 27, 2020, 11:18:39 AM »
The only piece that gets warm is where it screws to the cylinder head you can buy engine block paint in spray tins.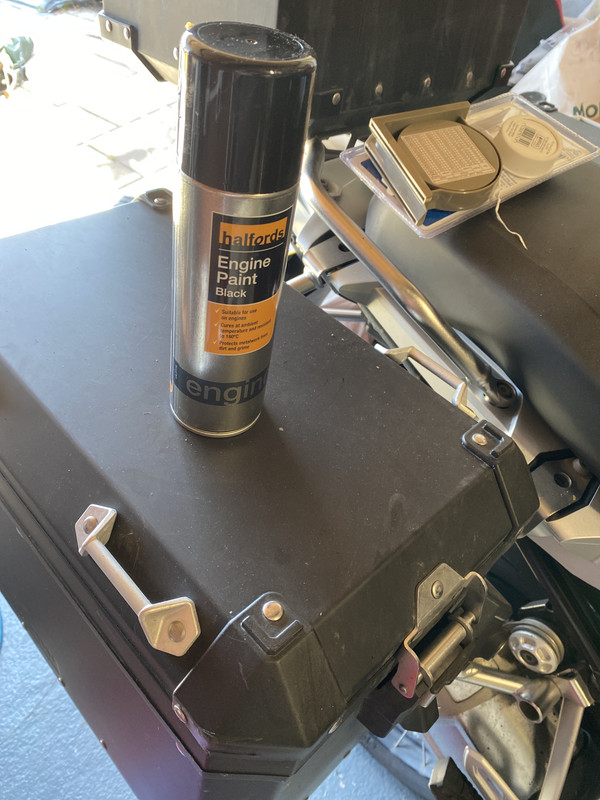 like this ?
18
« Last Post by johnbrunt on May 27, 2020, 11:14:42 AM »
Powder coat, Plastikote, Smooth Hammerite etc all work well, doesn't need to be vht.

powder coating necessitates getting everything shot blasted first and takes it away from my control - if it doesnít have to be vht iíll look at plasticote which i can get from local car parts shop
cheers
19
« Last Post by Dave DND on May 27, 2020, 11:11:19 AM »
Important update regarding the show




As a consequence of the ongoing impact of the COVID-19 (Coronavirus) pandemic, Practical Classics Classic Car & Restoration Show, with Discovery, will now be postponed to 26-28 March 2021.

Everyone involved in putting the show together is extremely disappointed that the ultimate restoration experience will not be brought to the community this year. However, the health and well-being of our visitors, exhibitors, partners, contractors and staff is of the upmost importance. With the governmentís roadmap suggesting that restrictions on movement will still be in place for some time, it is therefore the right decision for us to cease planning for an event of this size and importance in August.

We will now be putting all our efforts into delivering an extra special restoration show in 2021 and a fantastic meeting of the community for our flagship event, the Lancaster Insurance Classic Motor Show, with Discovery, in November. Clarion Events is working with other event organisers, venues and government to develop guidelines on how to deliver the best versions of our events while ensuring the health and safety of all involved. We will update you further on the measures we are putting in place in due course.

We really appreciate the ongoing support that so many clubs give to the show and it is with great regret that the current situation necessitates another change of plan. We look forwards to the time when we can enjoy our classics again without concern or disruption.

All car clubs which had stands confirmed for the March 2020 event will be offered space at the 2021 edition if they wish to attend.




20
Is normal the right word?