Show Posts - Luddite
Welcome to Beach Buggy .Info - The UK's Online Beach Buggy Community.
Show Posts
You can view here all posts made by this member. Note that you can only see posts made in areas to which you currently have access.
Topics - Luddite
Pages: [1]
1
« on: October 23, 2019, 11:13:31 AM »
I want to glass in some stiffener plates and captive nut plates to my tub. Theyíre in mild steel and I want to protect them from corrosion; is there a paint/coating I can use which isnít affected by resin?

Or will it be better to just shell out for plating, or go to stainless?
2
« on: October 08, 2019, 11:11:48 AM »
My wifeís GT has been off the road for so long that Iím now getting daily Ďremindersí. The main thing keeping it in the garage is the fuel tank; the old one rotted through and the rust is so extensive that itís really not worth fixing. Also, as it was fitted to the last GP-tubbed incarnation of the buggy, the filler neckís in slightly the wrong place for the GT hood opening.
So Iím either after a new one to modify, or one in good condition (no rot!) that has the neck as far up the centreline as it can get. Anyone got anything I can use? If not, whereís the best place to get a tank?
The tank Iíve gotÖ.
The filler position I needÖ
3
« on: June 30, 2016, 08:29:19 AM »
GP Mk1 BONNET
Iíve had this kicking about for a few years, bought for a project which didnít quite get off the ground. With central Jag type flip up cap fitted into a recess for a flush fitted look. It's been skimmed with filler for some reason so will need work to tidy it up but nothing difficult, just time consuming. I have the filler cap somewhere, will dig it out if anyone wants this. £25
I also have a GP mk2 bonnet with screen frame intact which I could also do with moving on. I only just remembered about this one, so no pictures yet! It's got a central fuel cap, covered by an alloy marine hatch. Not in bad nick, £25 also.
I live a few miles from Santa Pod, and similar from M1 junction 14 for collection.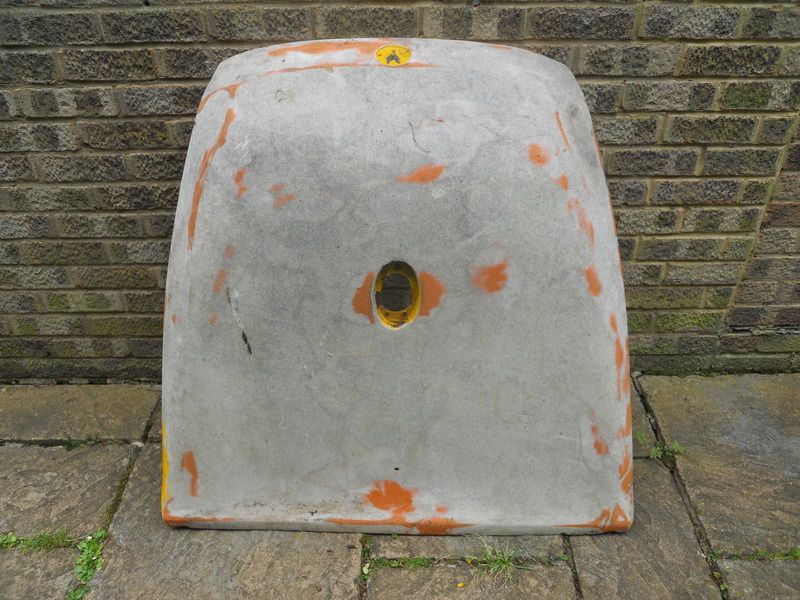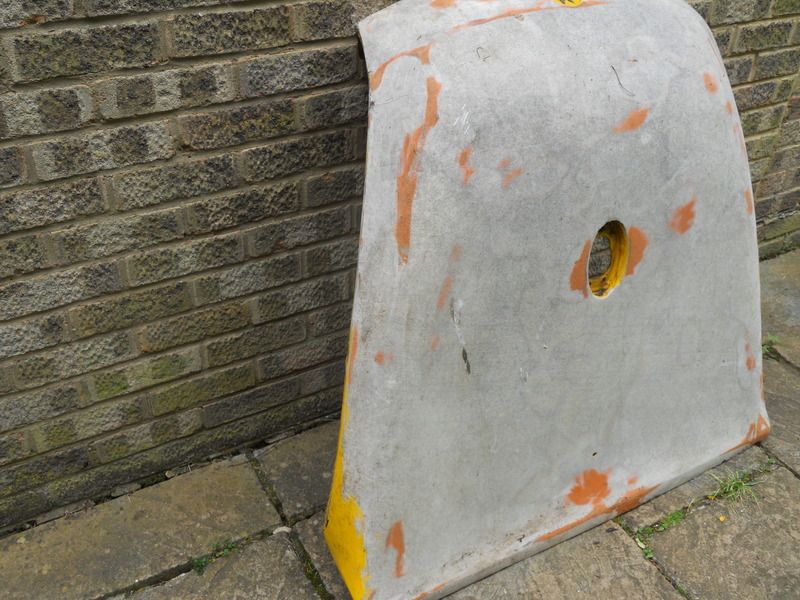 4
« on: March 23, 2015, 09:25:34 PM »
Can anyone suggest a fuse box which is actually waterproof? I use one of the usual ones with a screw-fixed clear plastic lid. The lid keeps the water out from that direction, but it's been getting in behind the fuses and now the whole thing is a mass of corrosion. I guess there must be ones for boats which actually are waterproof, but eh ones I've looked at don't seem much different to mine, so I'd appreciate any suggestions...

Thanks.
5
« on: February 28, 2014, 09:50:55 AM »
OK, I know the Manx has a wheelbase one inch longer than the GP (or a cut one inch shorter, looking at it the other way), but in reality, can a Manx tub be persuaded to fit to a GP-shortened floorpan? From tubs Iíve fitted before, thereís a fair bit of jiggling and persuading to get the tub flange to match the pan drillings; is the extra inch of the Manx a step too far? The last tub I fitted (LWB GT) was easily 12mm out at the rear with the front lined up and needed a bit of persuasion to go on, so could 12mm be accommodated at each end?
6
« on: January 13, 2014, 12:19:46 PM »
Hi all. Iím a newbie to the forum despite having joined a year or so ago! Iíve not been able to come aboard for various reasons, but have been buggying away in the background nonetheless. Hailing from the Santa Pod area and a buggy driver for twelve years now, I currently own a scruffy (it has to live outside) GP2 SWB which is regularly driven all year round, and a GT which Iíve been building up for years as time and funds permit. Iím at the wiring-up stage now, so once thatís done itís bonnet on, seats in and good to go. Then I can start work tidying up the GP. Cheers!
Pages: [1]