Show Posts - Manxstu
Welcome to Beach Buggy .Info - The UK's Online Beach Buggy Community.
Show Posts
You can view here all posts made by this member. Note that you can only see posts made in areas to which you currently have access.
Topics - Manxstu
Pages: [1]
1
« on: July 21, 2020, 02:45:36 PM »
Hi guys,

Looking for a decent dual circuit master cylinder if anyone has one lying around! Or even better if someone has a new one that they ended up not using?

Cheers
Stu
2
« on: May 24, 2018, 12:21:09 PM »
I managed to get my buggy MOTíd last week for the first time and am in the process of giving it a shakedown. Iíve found that it starts perfect when itís cold and fires up straight away but as soon as I turn it off it wonít go again, it just keeps turning over until the battery dies. If I wait an hour or so itís fine and starts again straight away. I canít drive around the corner to get fuel from the garage as I know that I will be stuck on the pump for an hour until it starts again!😡
Iím going get it set up in the next week or two but was just wondering if anyone had an ideas in the meantime as to what it might be?? Itís a standard 1300 engine with 009 dizzi and twin 34 ictís
3
« on: May 17, 2016, 12:33:49 PM »
Hi guys, is there any one in the southwest that can recommend someone decent to repair my starter motor?

Know anyone Dave DND??

Cheers
Stu
4
« on: May 12, 2016, 03:05:20 PM »
Are any of you guys running Malpassi Filter Kings? If so where have you got them fitted? I was thinking of putting mine behind the engine and bolting it to the body behind the rear seat back.
Will it have to be a certain height and does it matter if it's above the carbs or not? I'm running an electric fuel pump!
Any advice or pics would be greatly appreciated!
Oh and if the missus asks I'm working on the house!!!!
5
« on: January 15, 2016, 01:25:58 PM »
Does anyone have any good recommendations for a Rev counter in a cup/mount (preferably chrome) that I can fit on top of my early steering column?

I ordered one from eBay at the beginning of December and the guy has only just emailed to say that they are out stock and refunded me!
6
« on: January 14, 2016, 01:58:35 PM »
Serpentine pulley kits!
Who's running them?
Good or bad?
Worth the money?
General opinions?
Cheers guys
7
« on: November 26, 2015, 07:14:59 PM »
I am looking to slim down the overall rear width of my buggy as I have a bit of a "rear tyre exposure issue" but I don't want to change the tyres!
Does anyone know how much I could pull the rear wheels in by using shorter axles? ( I know I'm never gonna tuck those tyres under the arches but even a little bit would help!)
Also will I be able to get them to fit my gearbox (1969 1300) and is it a fairly straight forward job?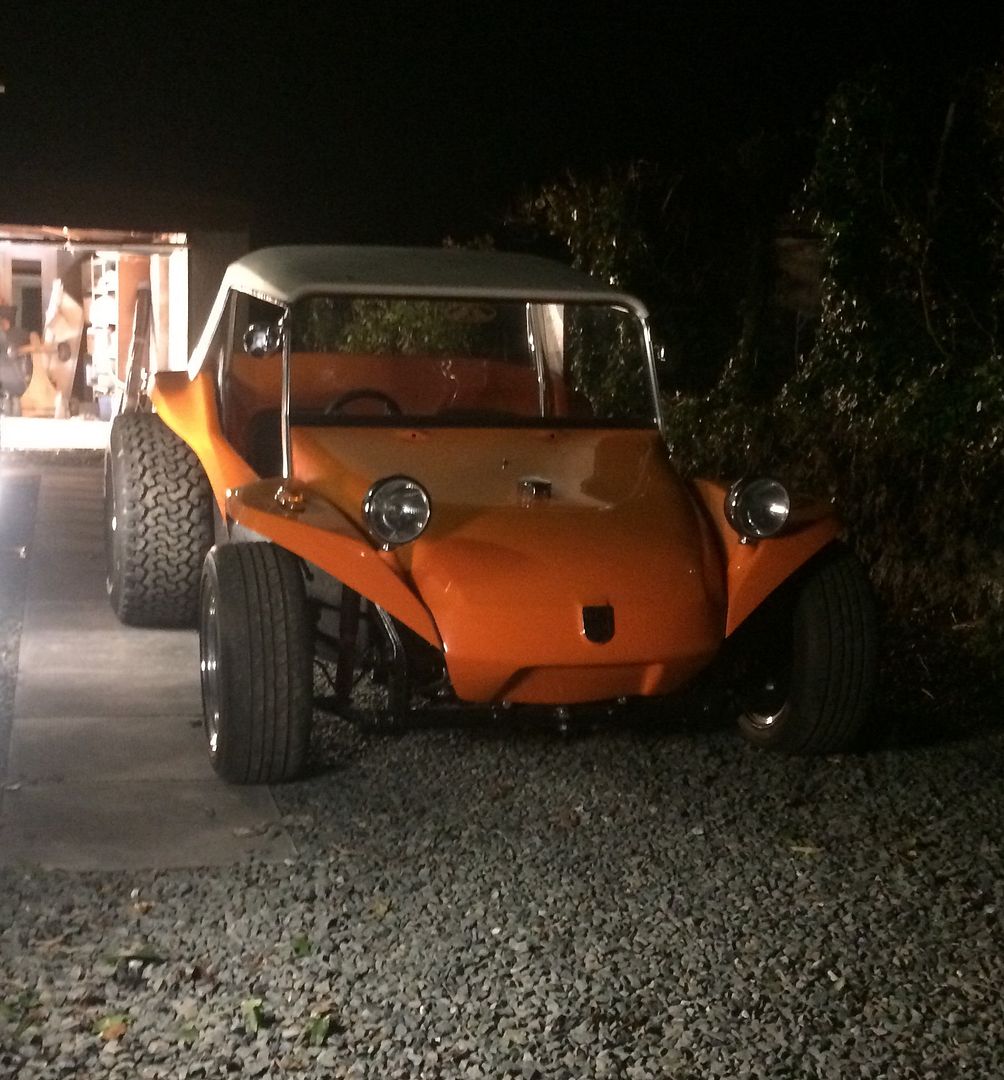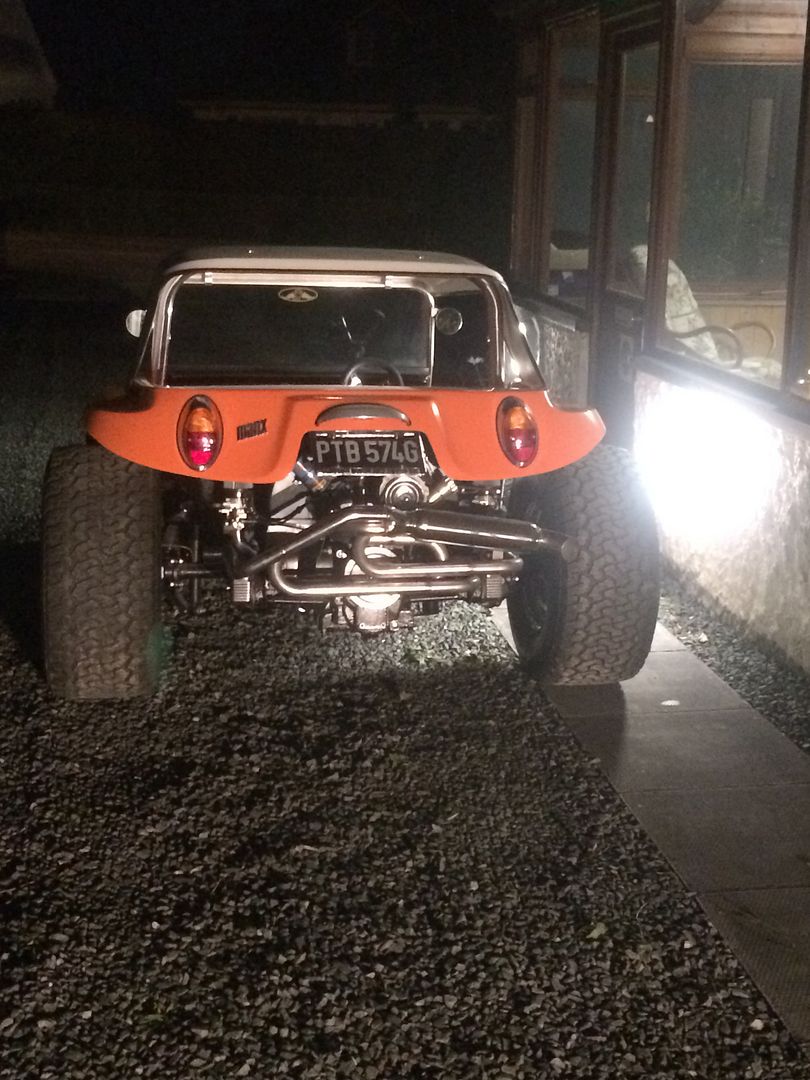 8
« on: July 26, 2015, 09:43:43 AM »
Does anyone have any wheel spacers knocking around that they want to get rid of? Looking for 5mm but 3mm might be ok? Just want my ercos to clear the brake calipers!
9
« on: May 26, 2014, 08:33:51 PM »
Hi guys

I'm looking for the small panel that bolts to the framehead behind the front beam if anyone's got one in decent condition? It's for a 69 chassis!

Cheers
Stu
10
« on: January 11, 2014, 12:39:43 AM »
Hi guys,

Does anyone have a spare n/s lower torsion arm for a 1969 balljoint front beam knocking around that you would like to sell?

I am more than happy to collect if in the north Cornwall/Devon area otherwise i would need it posting!

Cheers
Stu.
11
« on: April 01, 2013, 07:29:04 PM »
I'm looking to cut my original (69) speedo into my dash but the numbers have gone a bit yellow and it looks a bit manky, does anyone know anywhere that refurbs these or better still can I get a new face and needles and do it myself?
12
« on: March 29, 2013, 04:37:13 PM »
Right! I'm hoping to get in the lab over the next couple of weeks and really get stuck in to this buggy build, is there any hints/tips/do's/dont's/definate no no's when it comes to drilling holes in this new shell?
I take it that I will need to masking tape any areas that I need to drill? Do I need to use razor sharp drill bits? And when it comes to drilling the holes that secure the tub to the pan is best to measure and mark and drill from the top or can I go from underneath with a pilot drill first?

Any help with this would be much appreciated, I would rather draw from your wealth of knowledge than go at it like a bull in a china shop and bugger up a perfectly good shell!

Cheers guys
Stu.
13
« on: February 25, 2013, 09:28:30 PM »
Does anyone know if you can buy a beetle numberplate light that has already been chromed or do I have to get one chromed myself?
I think its a mid sixty's one I'm after, not a popes nose but not the big one either!
14
« on: February 24, 2013, 06:55:58 PM »
Hi guys,

I was a bit of a lurker on the other site for a couple of year due to having young kids and not much garage time, now they are getting a bit older I am hoping to get stuck in to my buggy build a bit more so I should be popping in to see whats going on a bit more often!

I have nearly got my chassis rolling and I have ordered a Manx shell from Rob at East Coast so I will probably get a build thread going soon!

This new site is really looking good and I'm looking forward to meeting some of you guys at various events and shows this year!

Cheers
Stu.
Pages: [1]