Show Posts - Vanessa
Welcome to Beach Buggy .Info - The UK's Online Beach Buggy Community.
Show Posts
You can view here all posts made by this member. Note that you can only see posts made in areas to which you currently have access.
Topics - Vanessa
Pages: [1]
1
« on: January 26, 2020, 02:00:17 PM »
Hi all, a few of us had a weekend in North Wales last year at Blackrock sands, heading up on the Friday, having a cruise around on the Saturday, including a photo opportunity on the beach and then heading back at lunchtime on the Sunday. Most stayed at the Greenacres Haven holiday park, where the caravans were a small cost, especially if you share with others, we had access to evening entertainment and bars and food on site. There are B & B's also within a 10 minute drive or the Blackrock sands camping site just down the road.
We have decided to do this again this year on Friday 4th September. Caravans are £161 for a 6 berth and can be booked on the Haven site (they also give you an option of a monthly payment plan). The caravans are booked until the Monday and I do know some of the Northern crew are staying the extra night. So if you are interested in a great buggy trip, add your name to the list and get yourself booked up
List
Vanessa & Allan
Gail & Dave C
Dave M
Leebow & Jenny
2
« on: September 08, 2019, 06:18:37 PM »
Hugh has suggested I write more with my photos rather than just throw them on
So after the Northern buggy club posted on Facebook that they were going to Blackrock sands, a few of us MBC decided to join in. We met Hugh at Shrewsbury on Friday and managed to avoid heavy rain, which is a good job as I had stolen the roof off the orange buggy and it had been gaffa taped on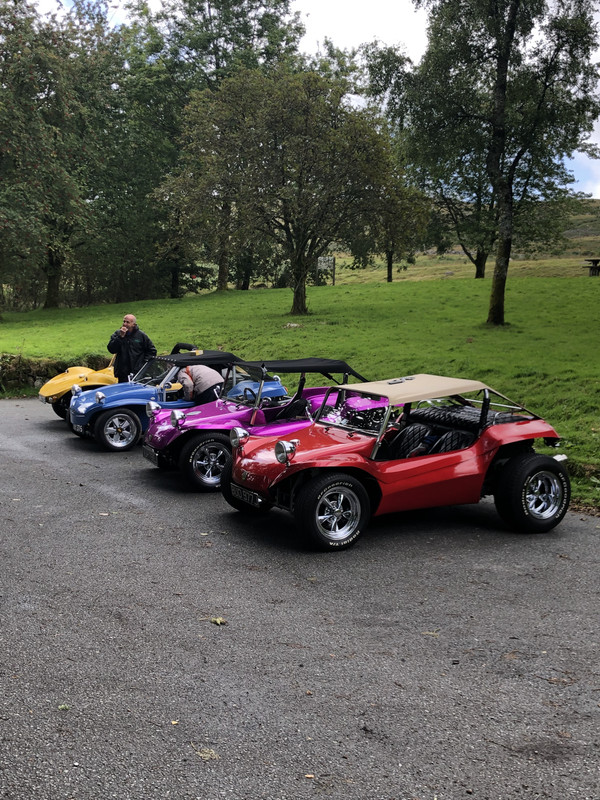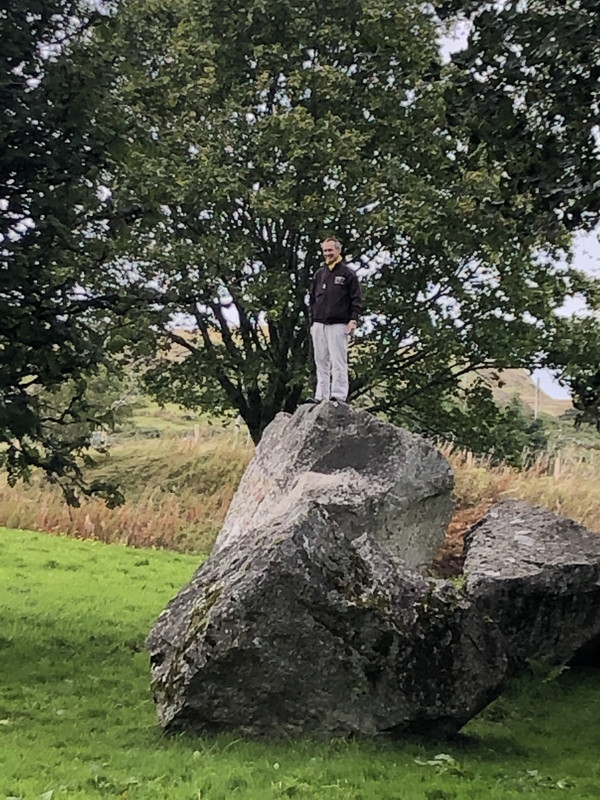 A great ride up there to our caravan at Green Acres where Hugh clearly enjoyed the 'the boys' entertainment on Friday night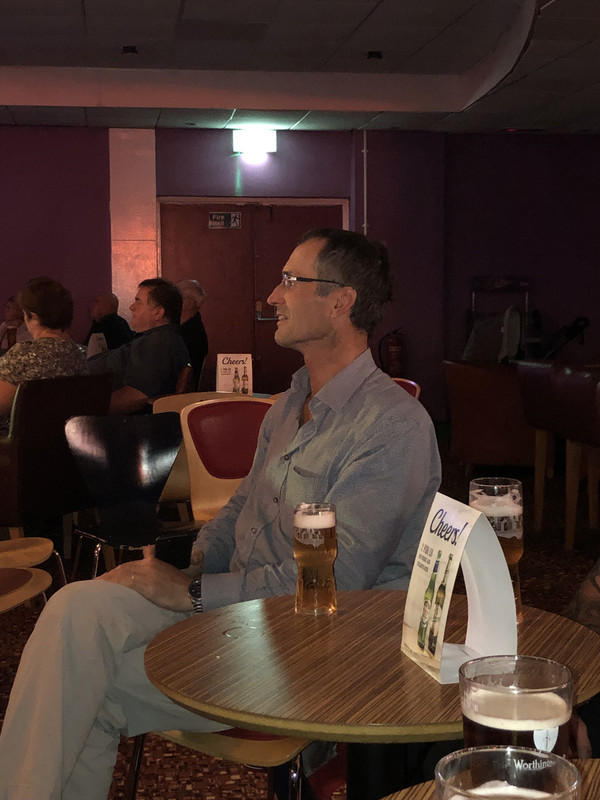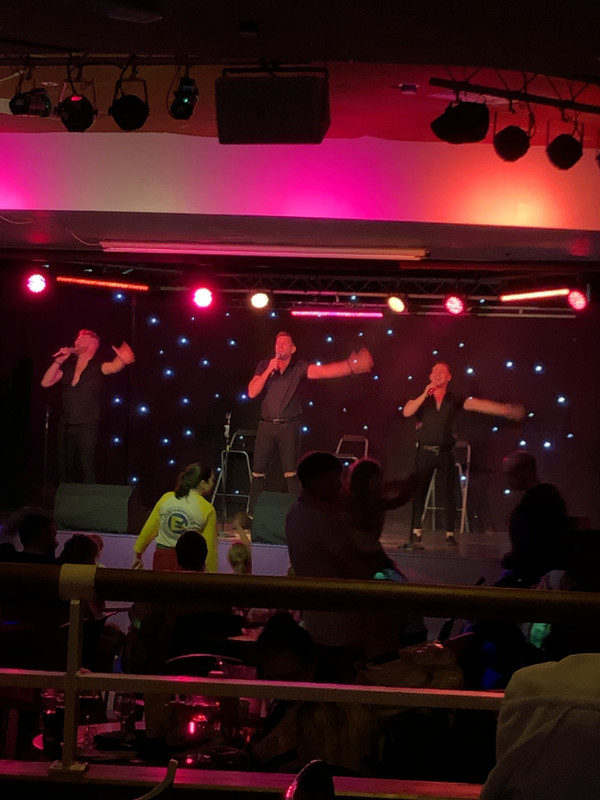 I must add, before Hugh corrects me, that he wasn't staying in a caravan but a B&B with butler service down the road
So after a fun night on Friday, we headed to Port Meirion on Saturday where we went on a train ride and Allan insulted me by getting me in as an OAP and Karl joined us for the day.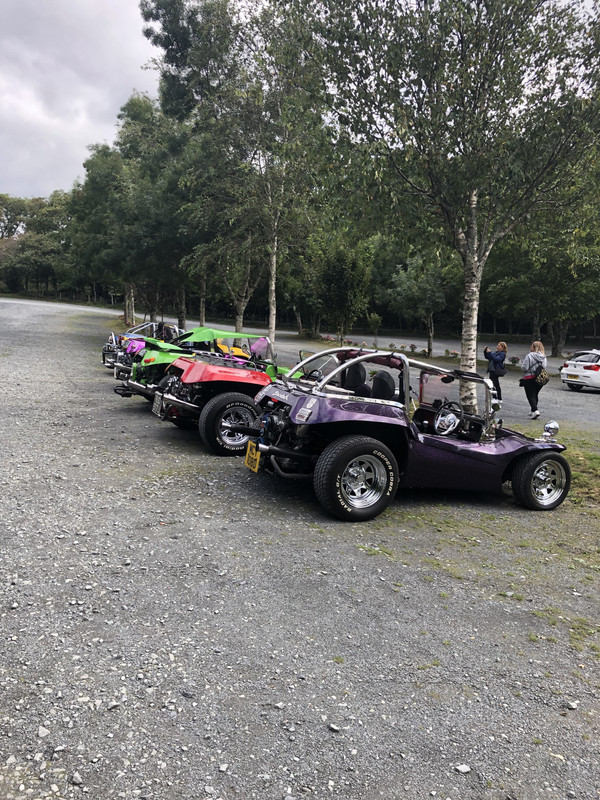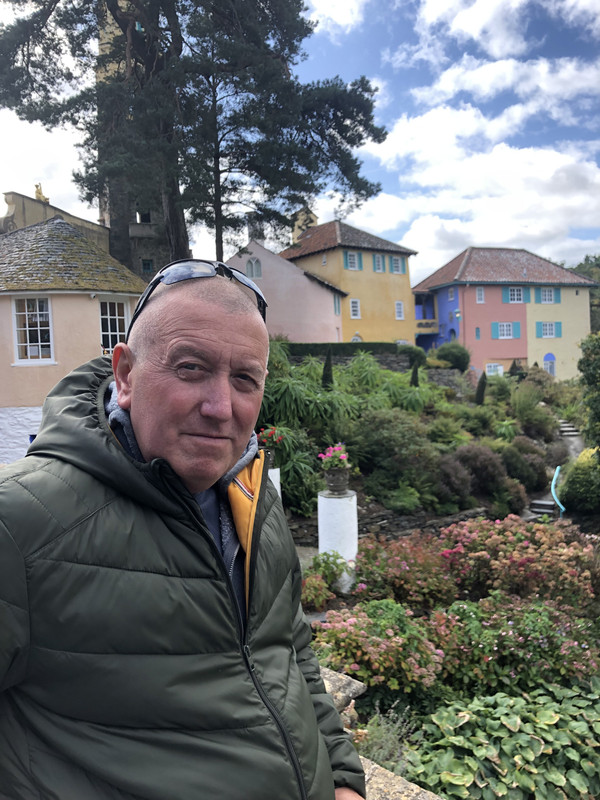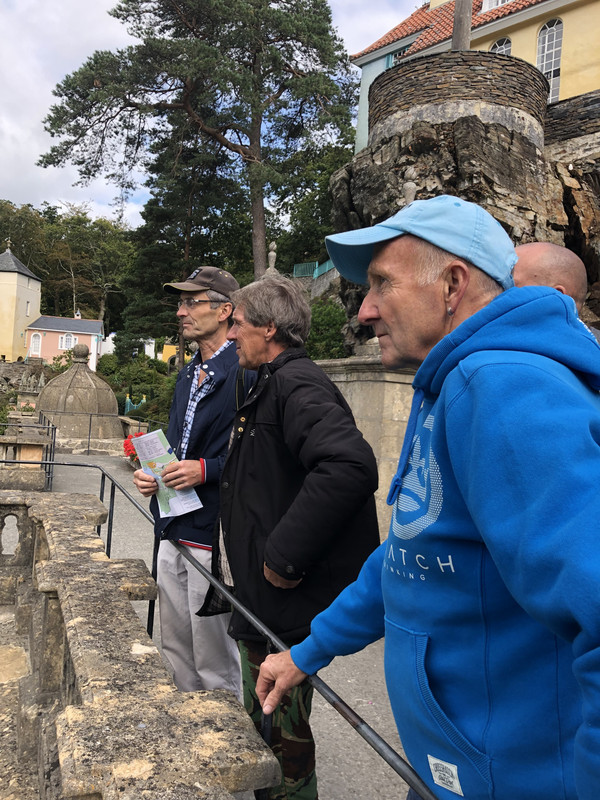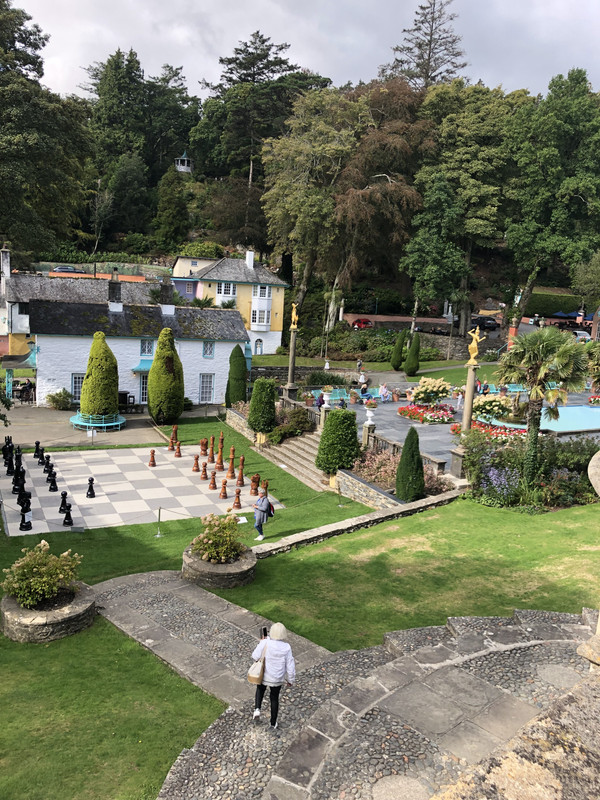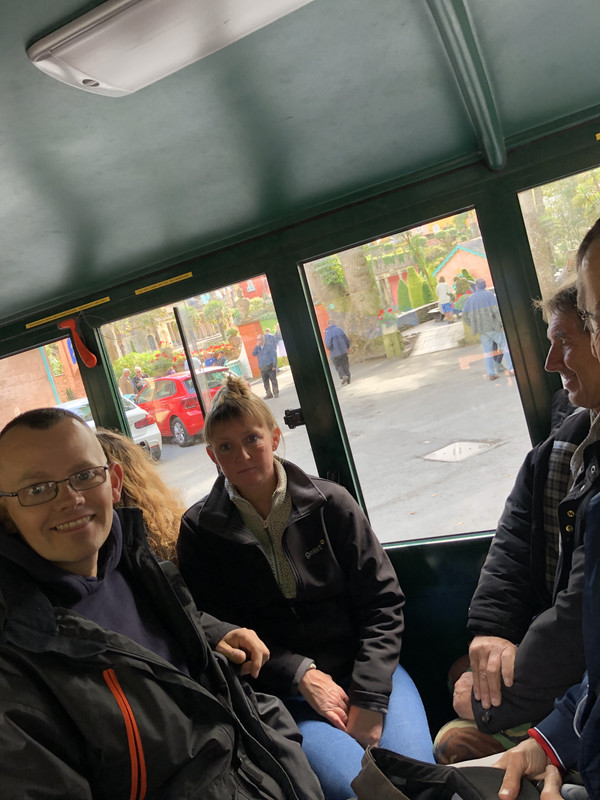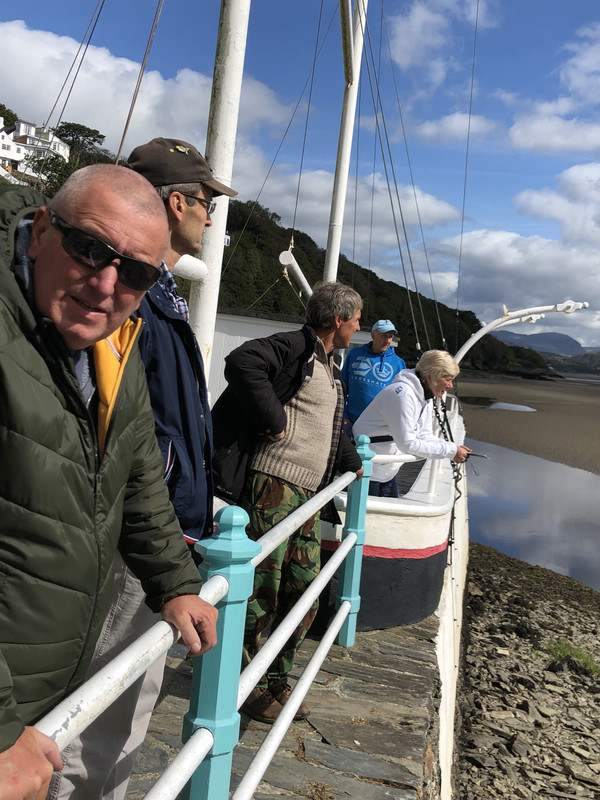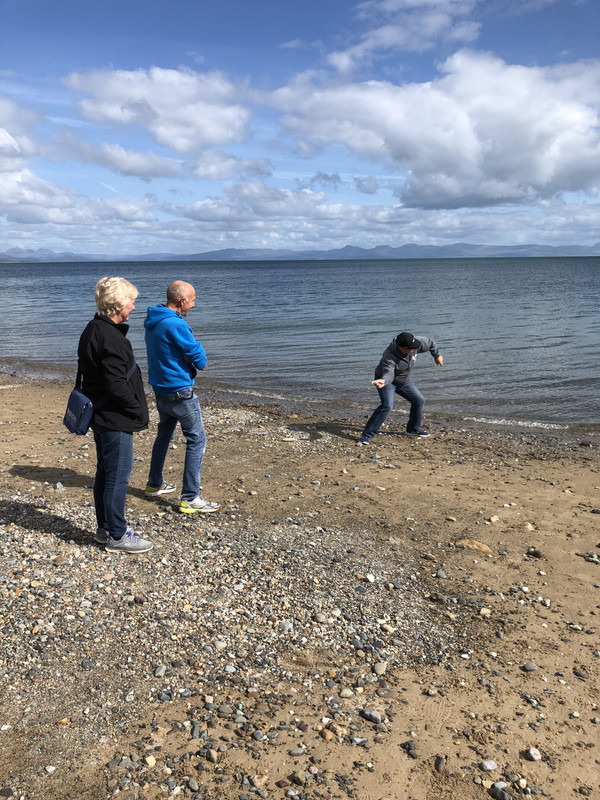 Hugh cleaning his new exhaust after the ride around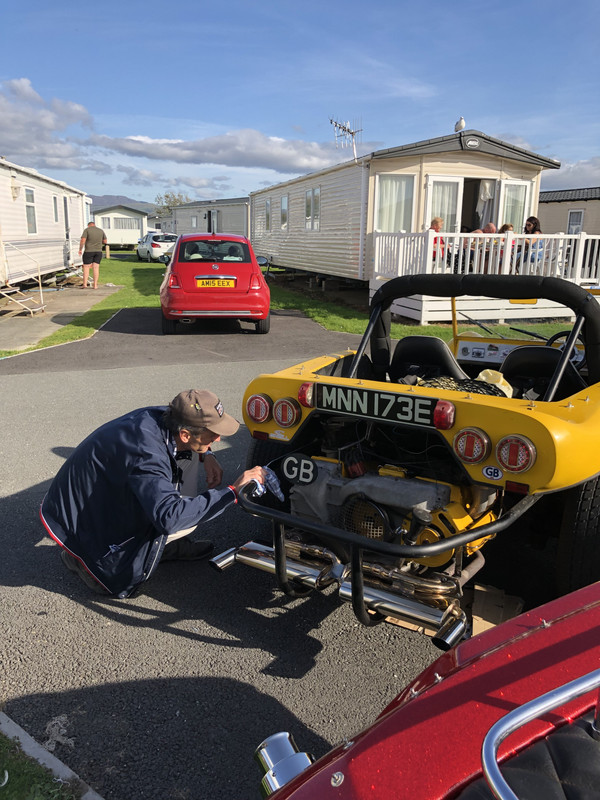 So after impatiently waiting for hours and hours, we finally went to the beach for a play and a photo shoot, where Dave Dream had also joined us with the orange buggy. It was also here that Hugh kicked a jellyfish at Allan and apparently I shouldn't say but he screamed like a girl
Sorry about all the photos of my own buggy but I was just too excited to get pictures that I forgot everyone else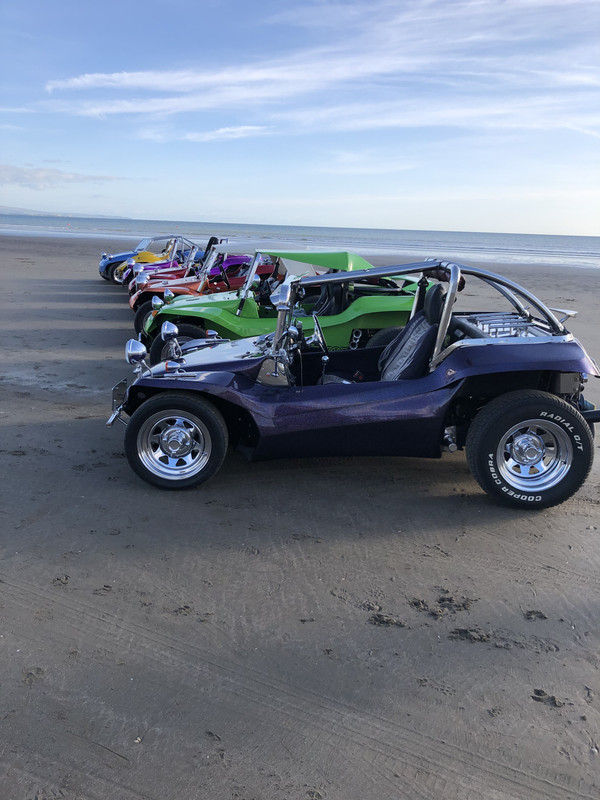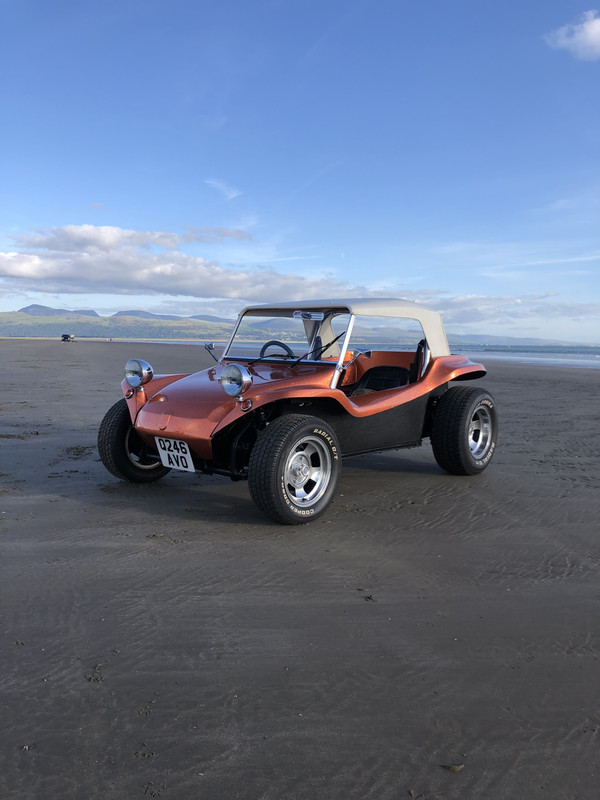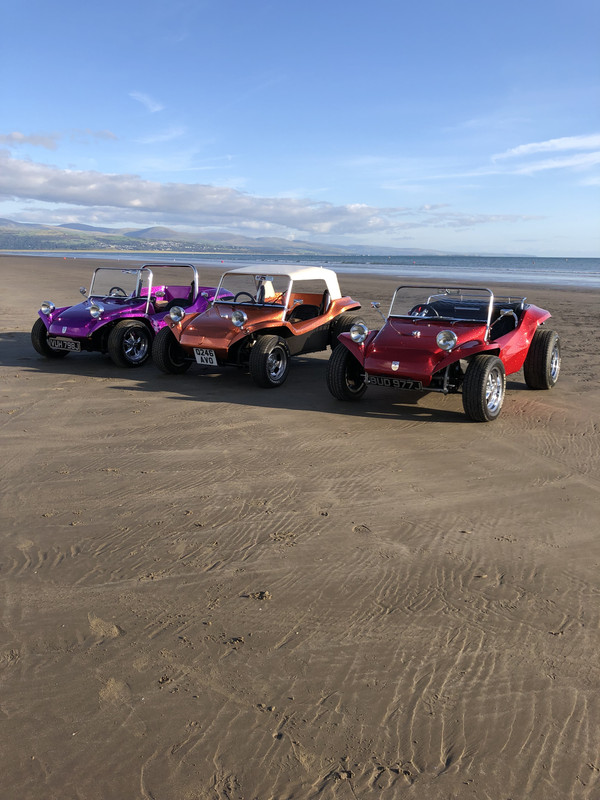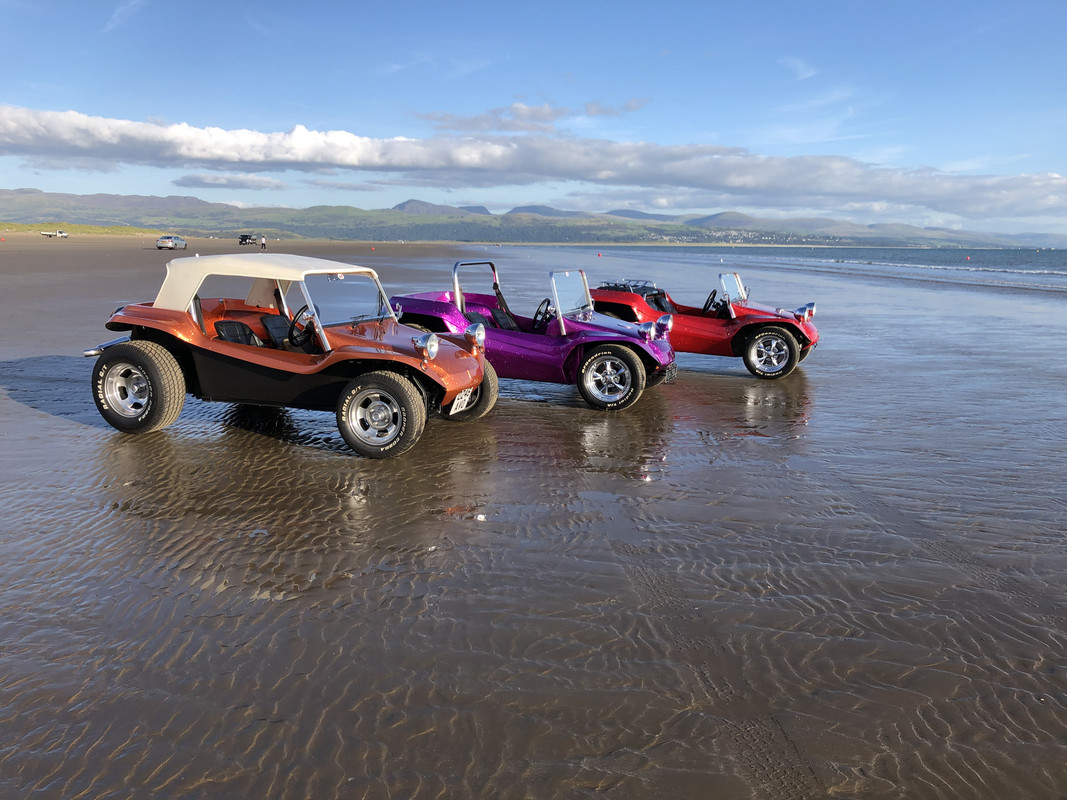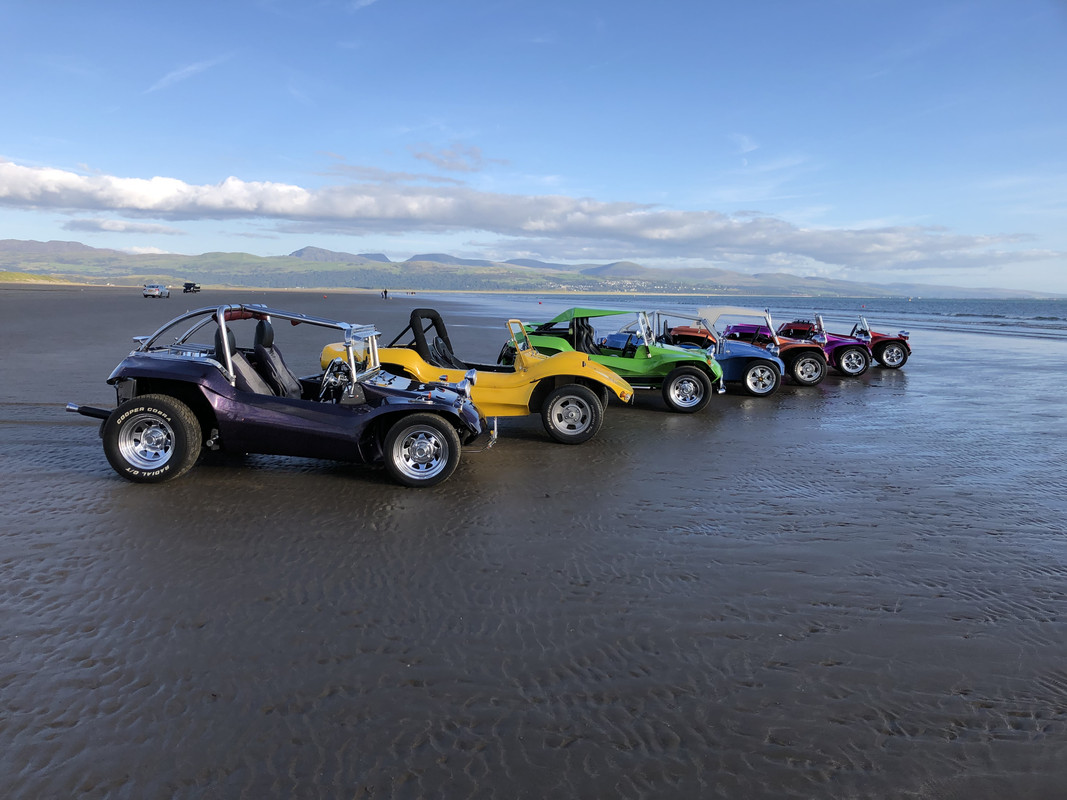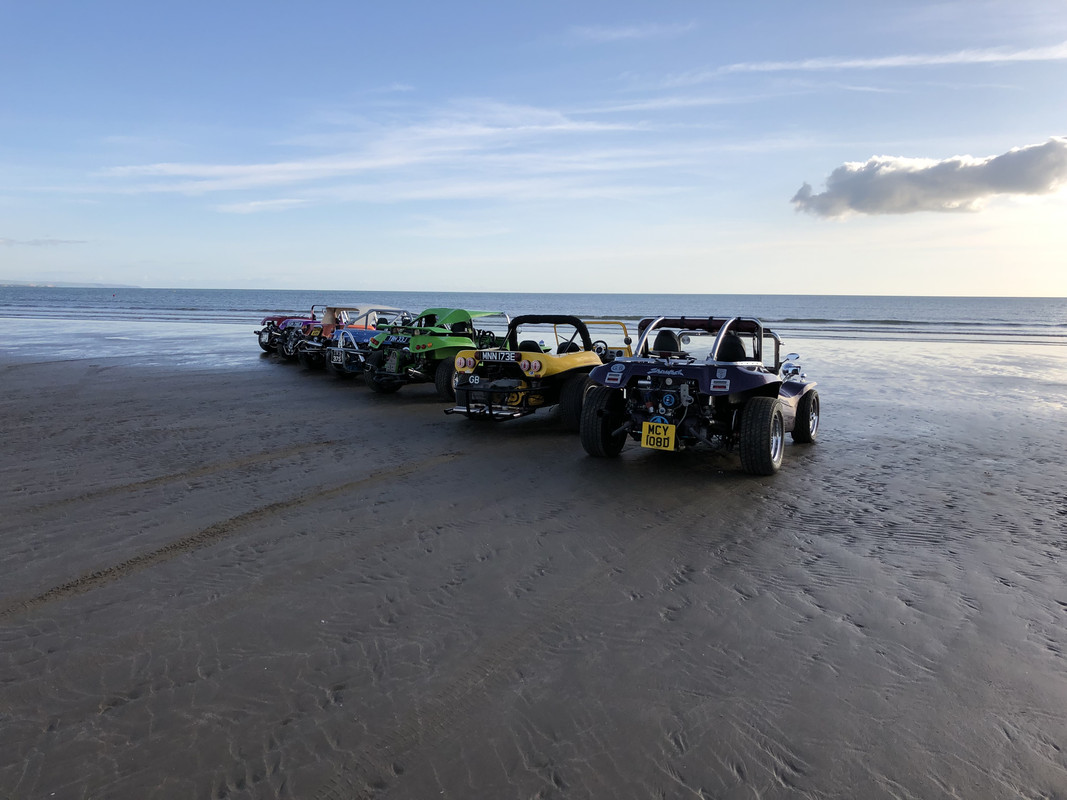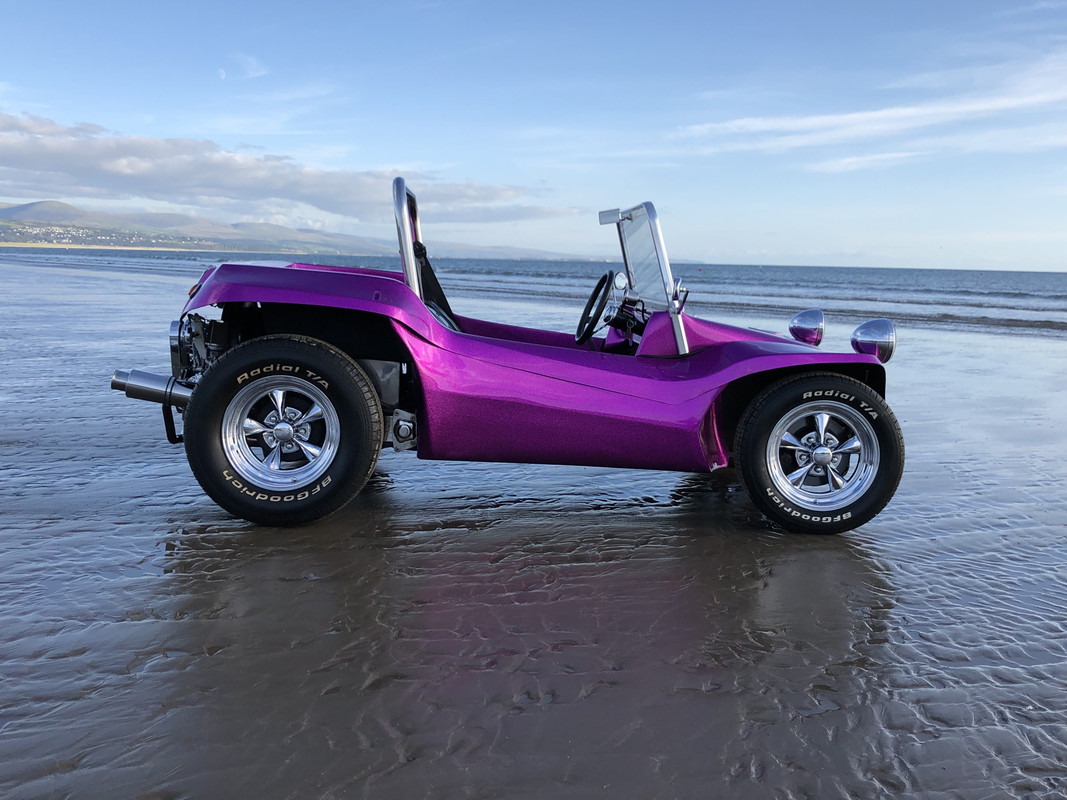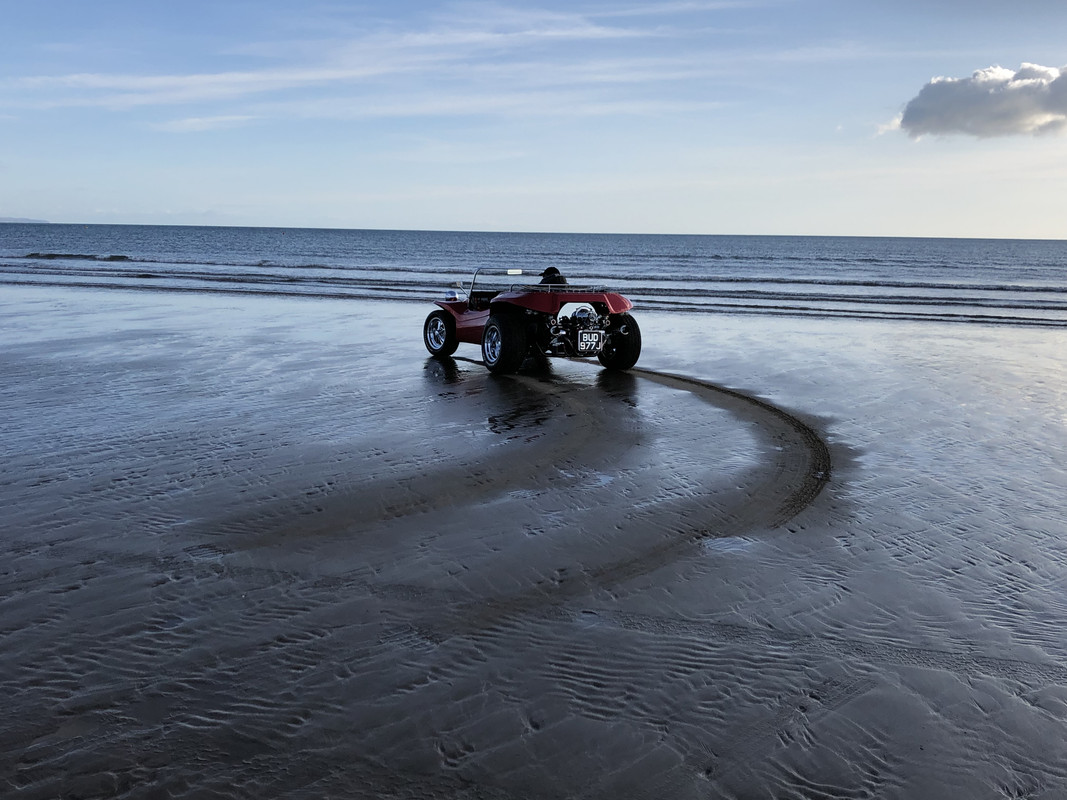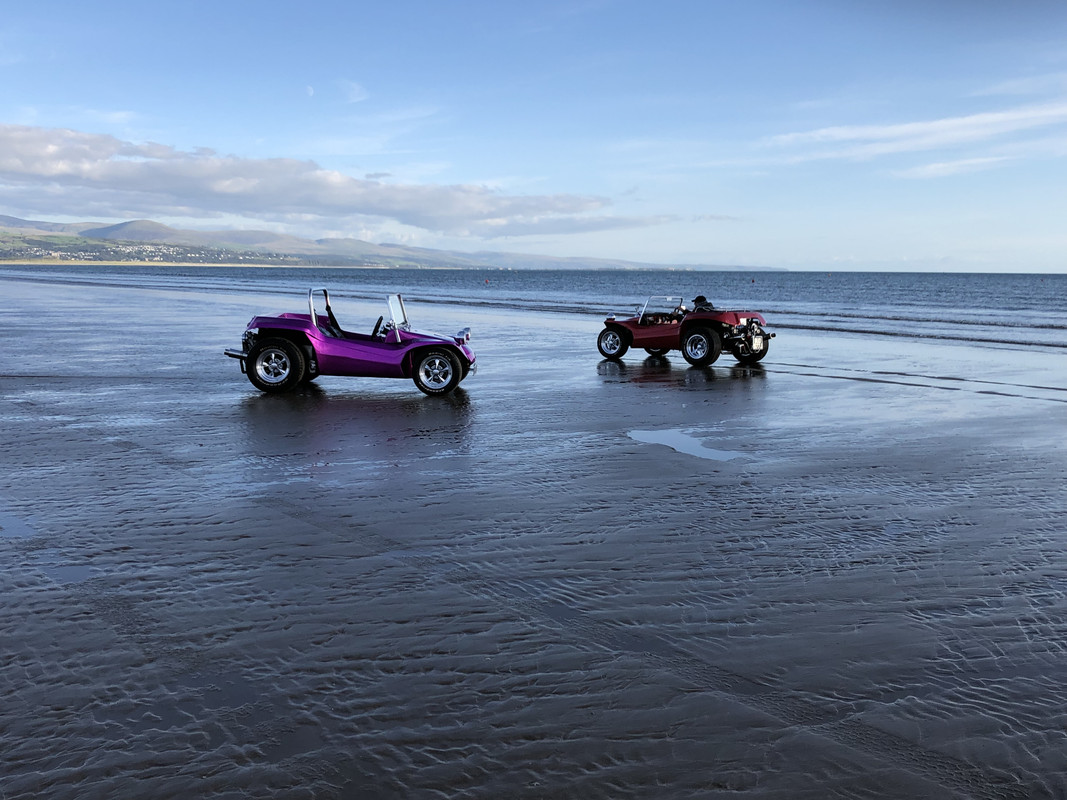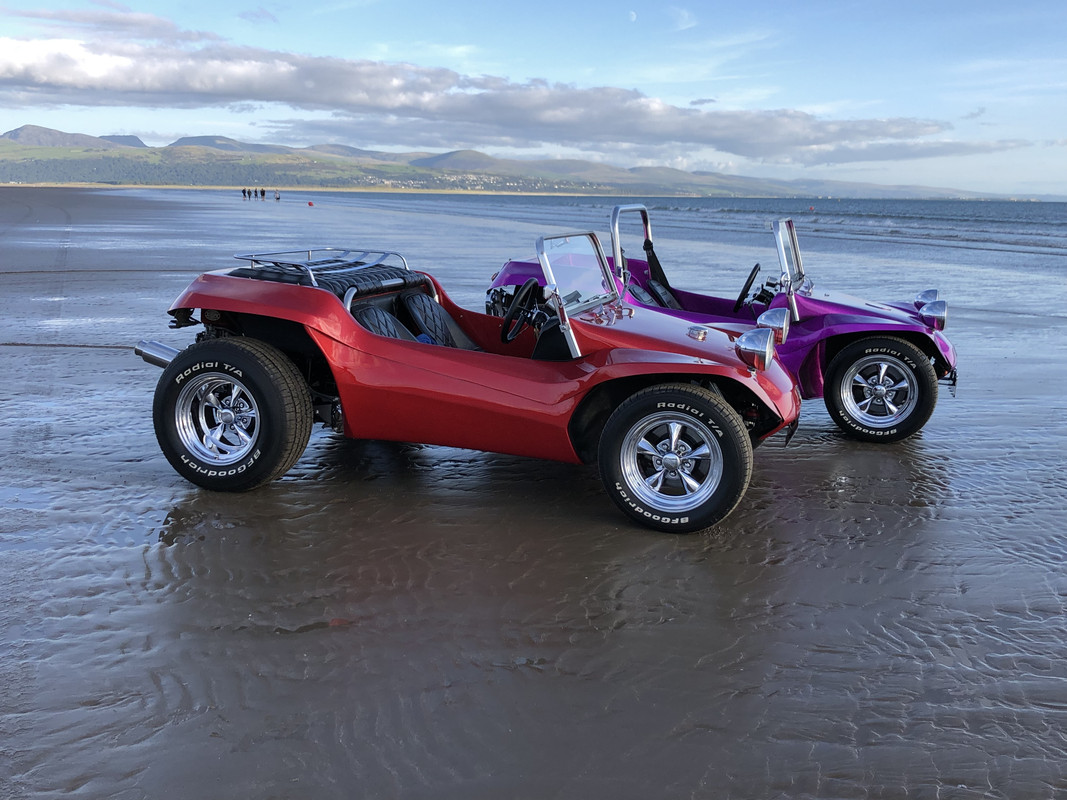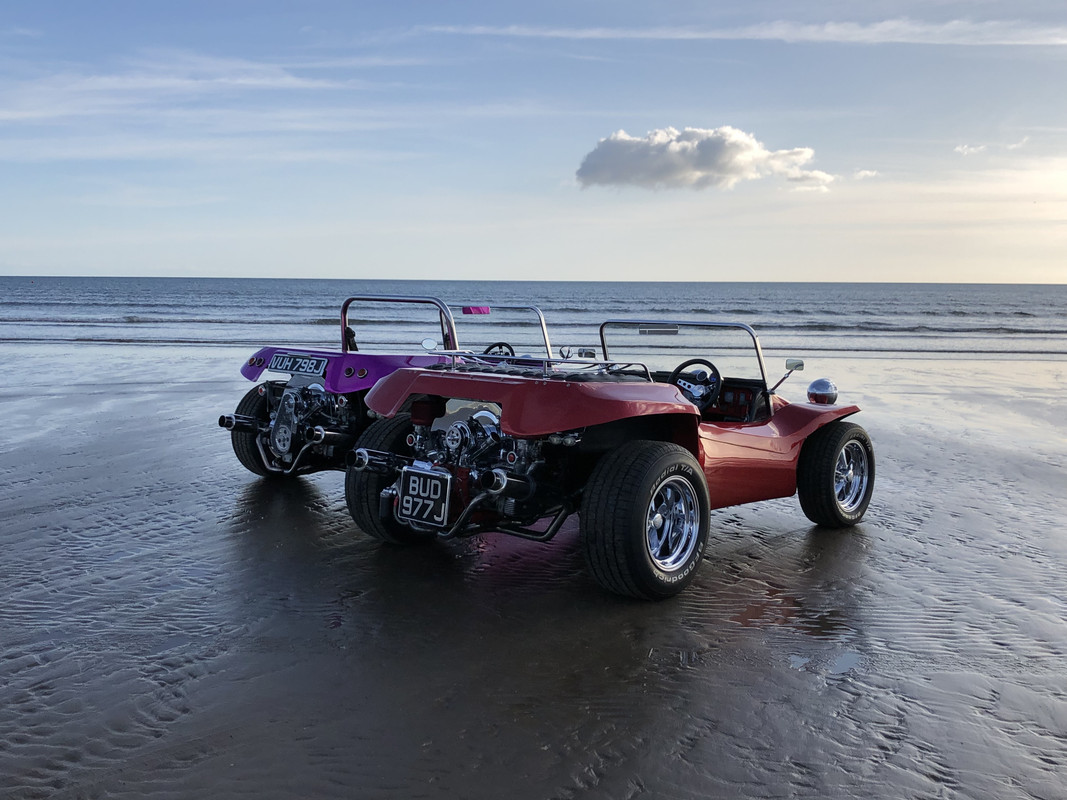 My dad hadn't thought about what he had done when he left the keys in his buggy.....................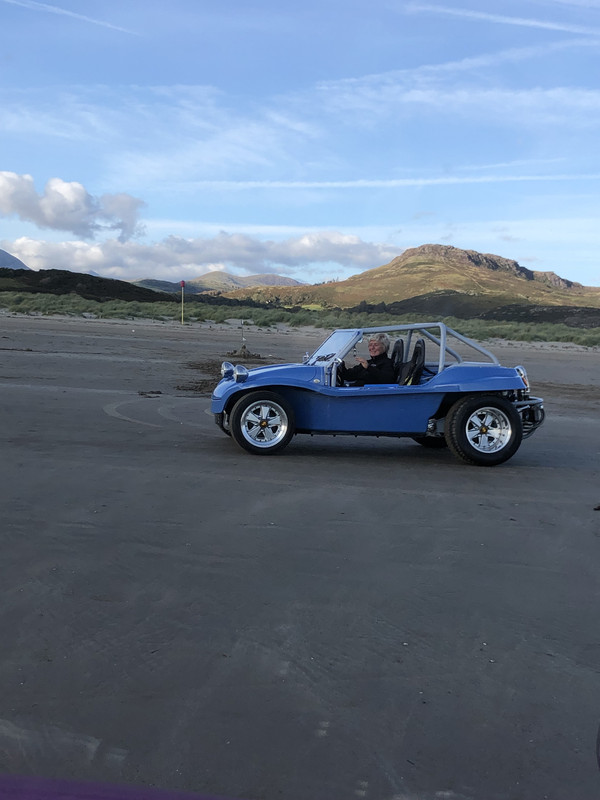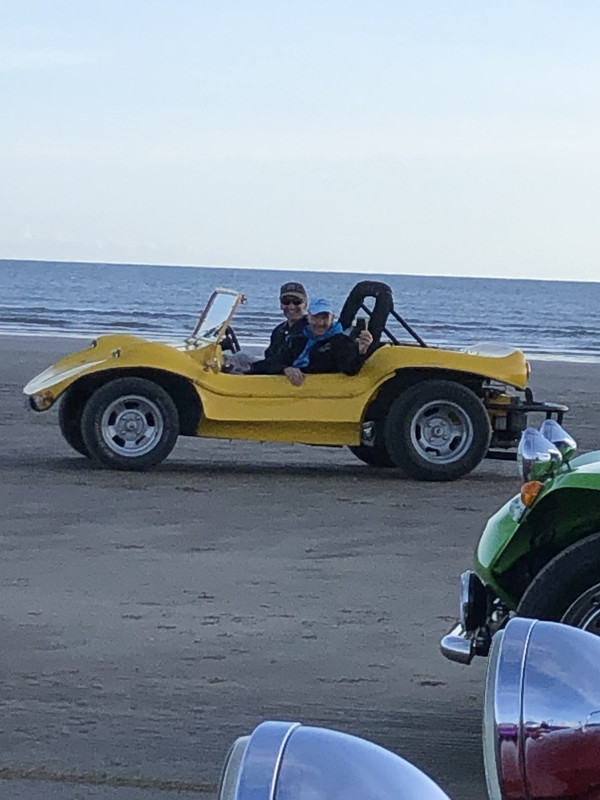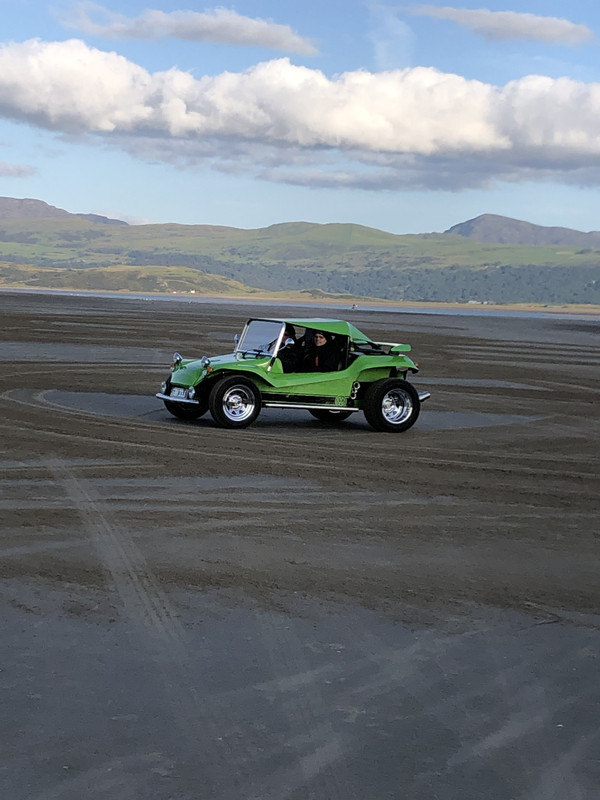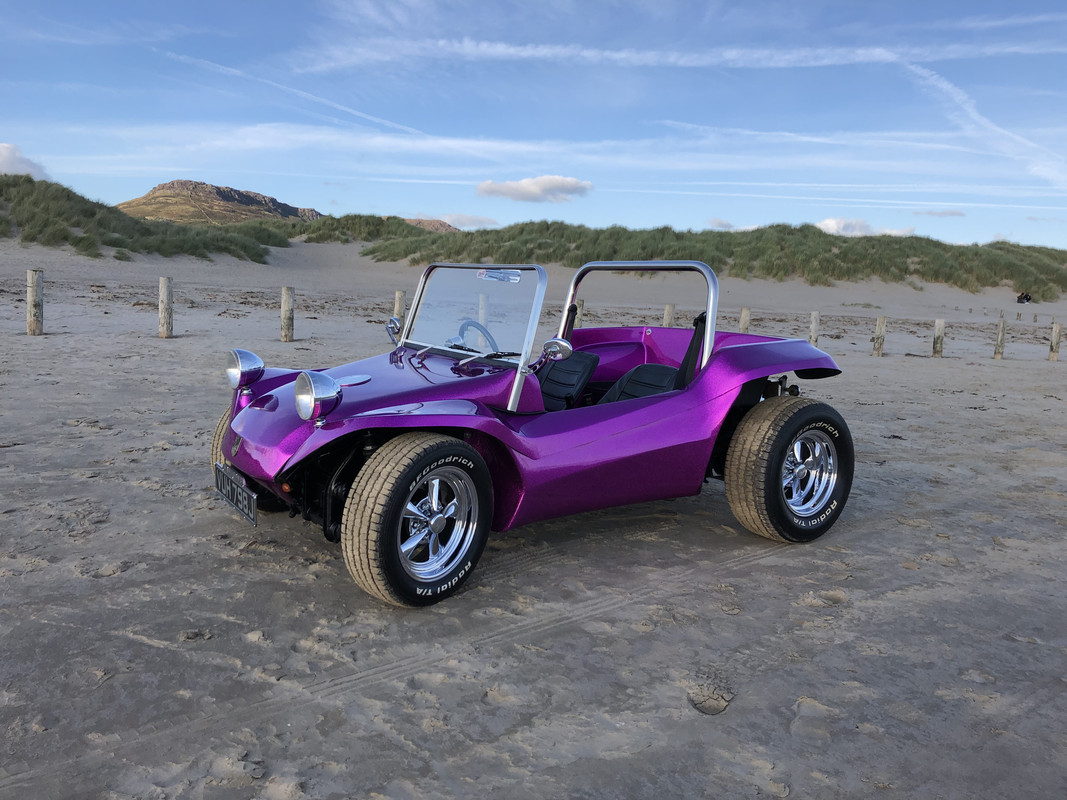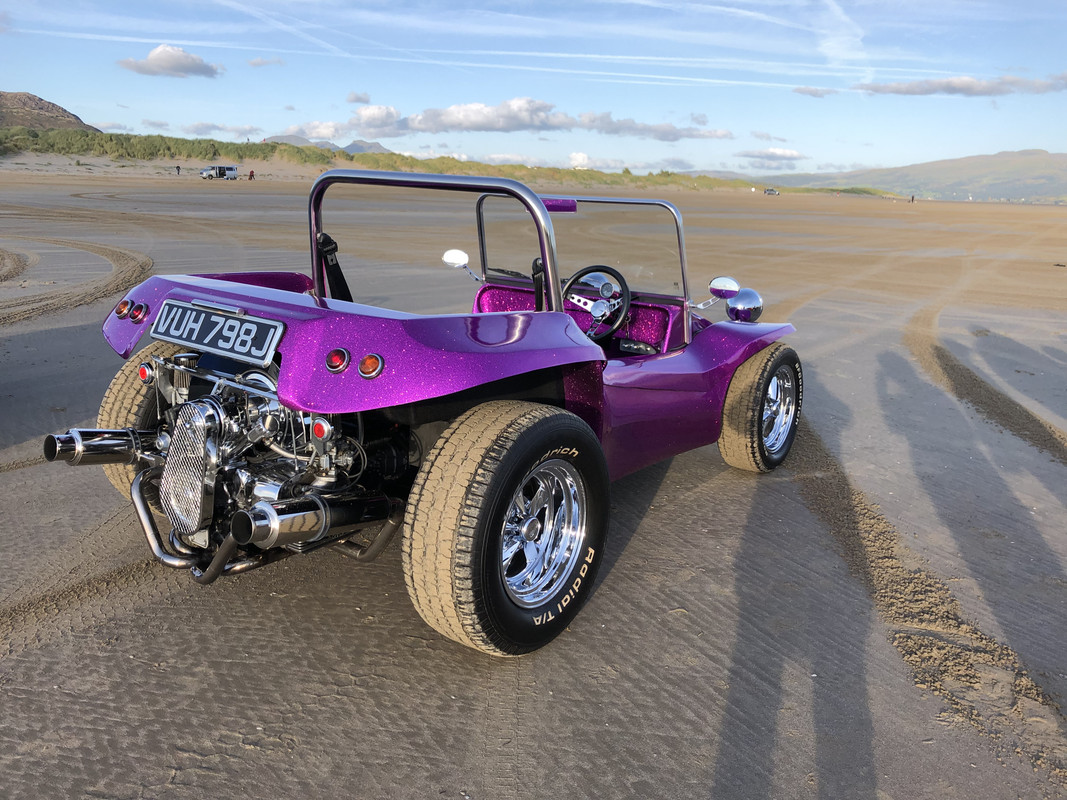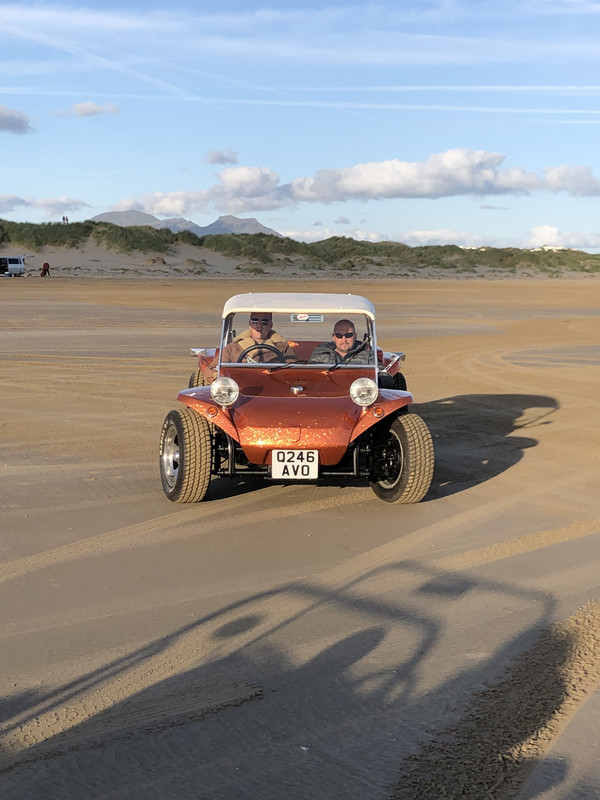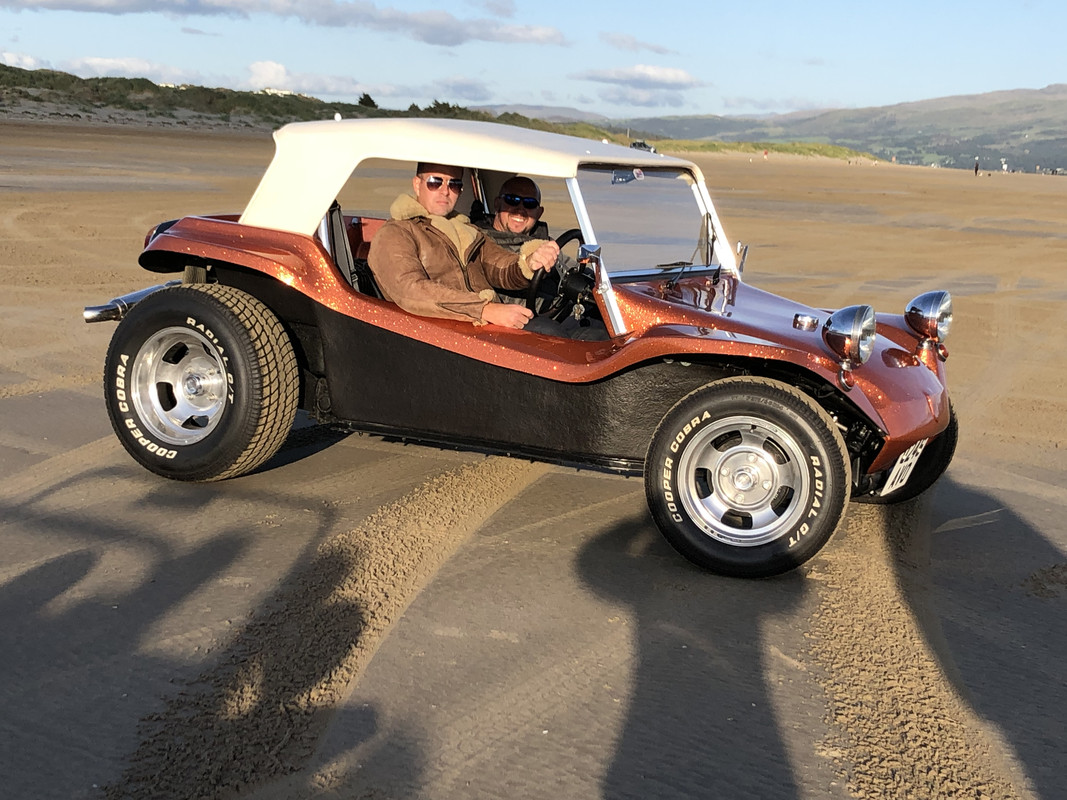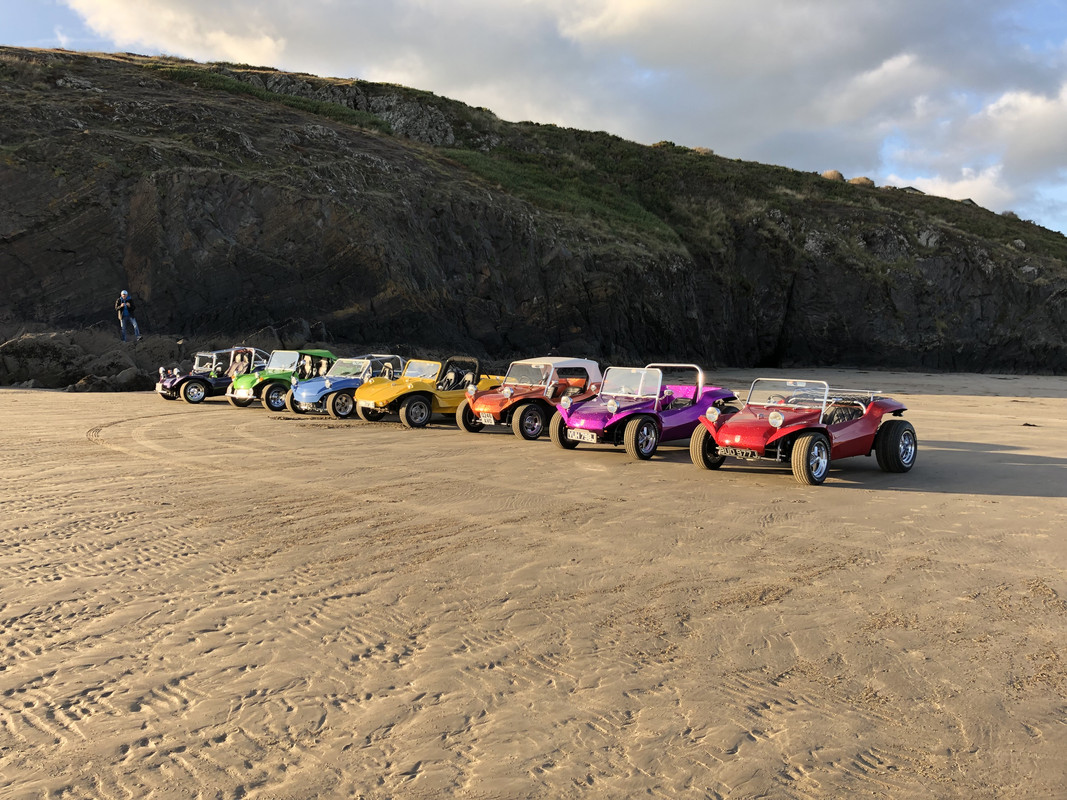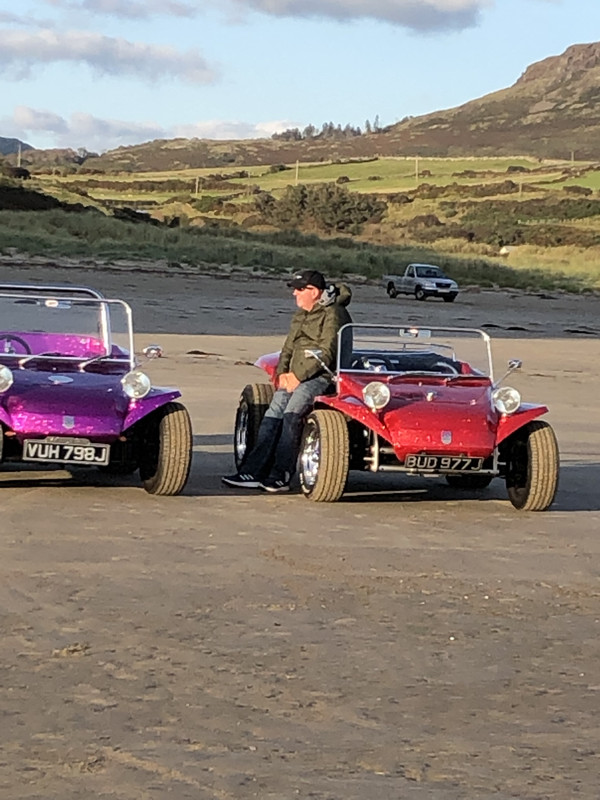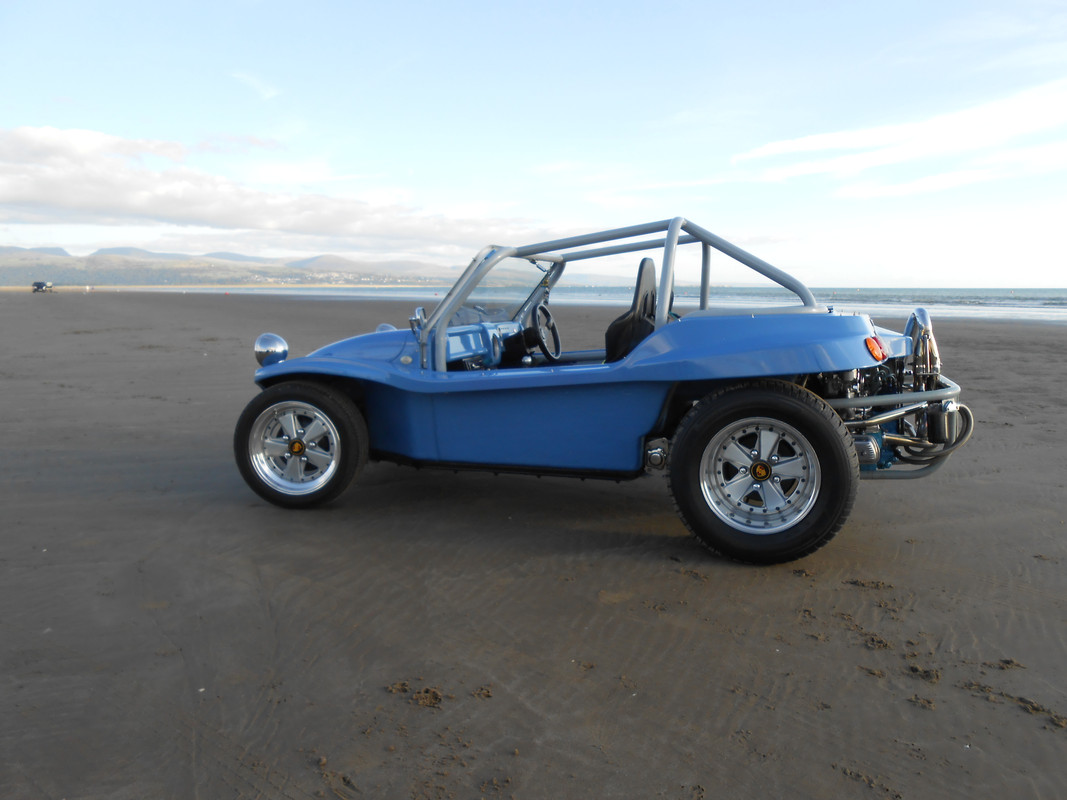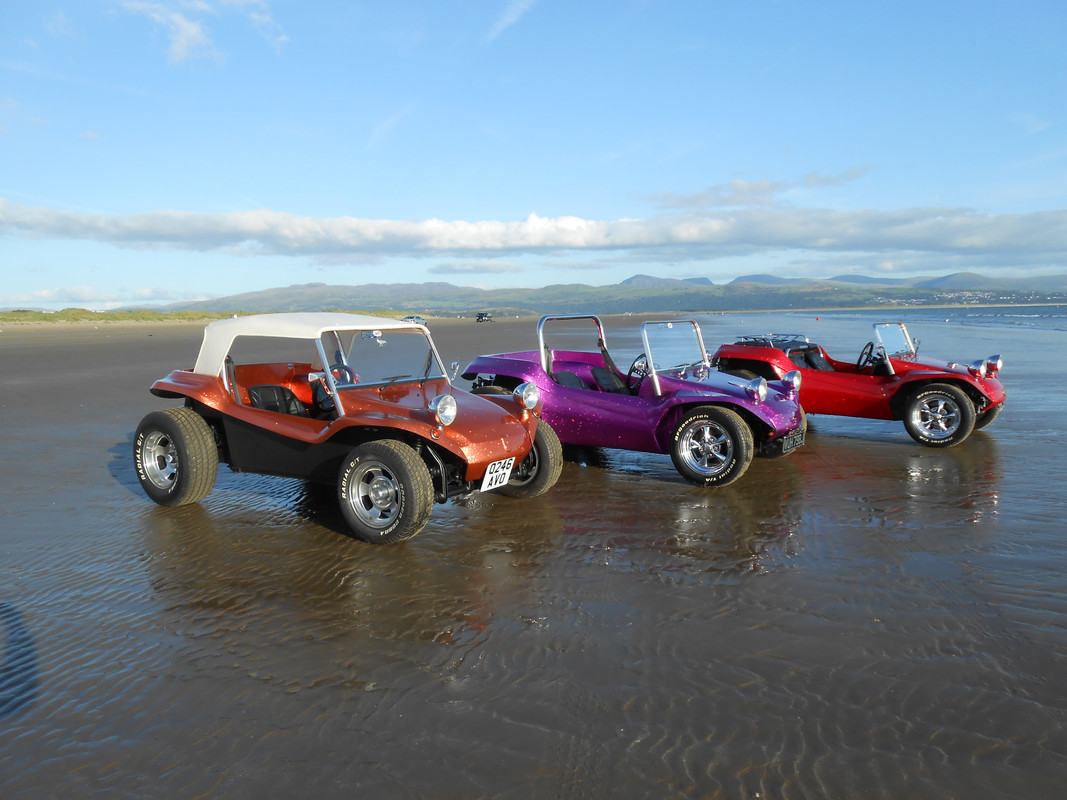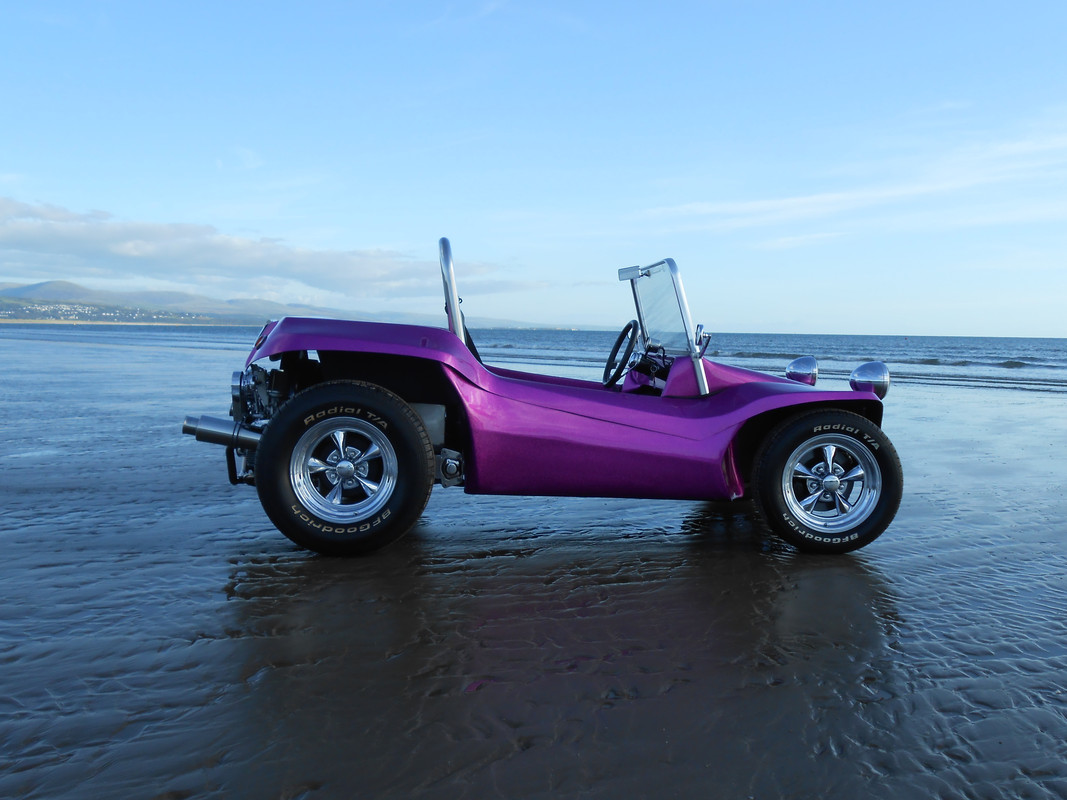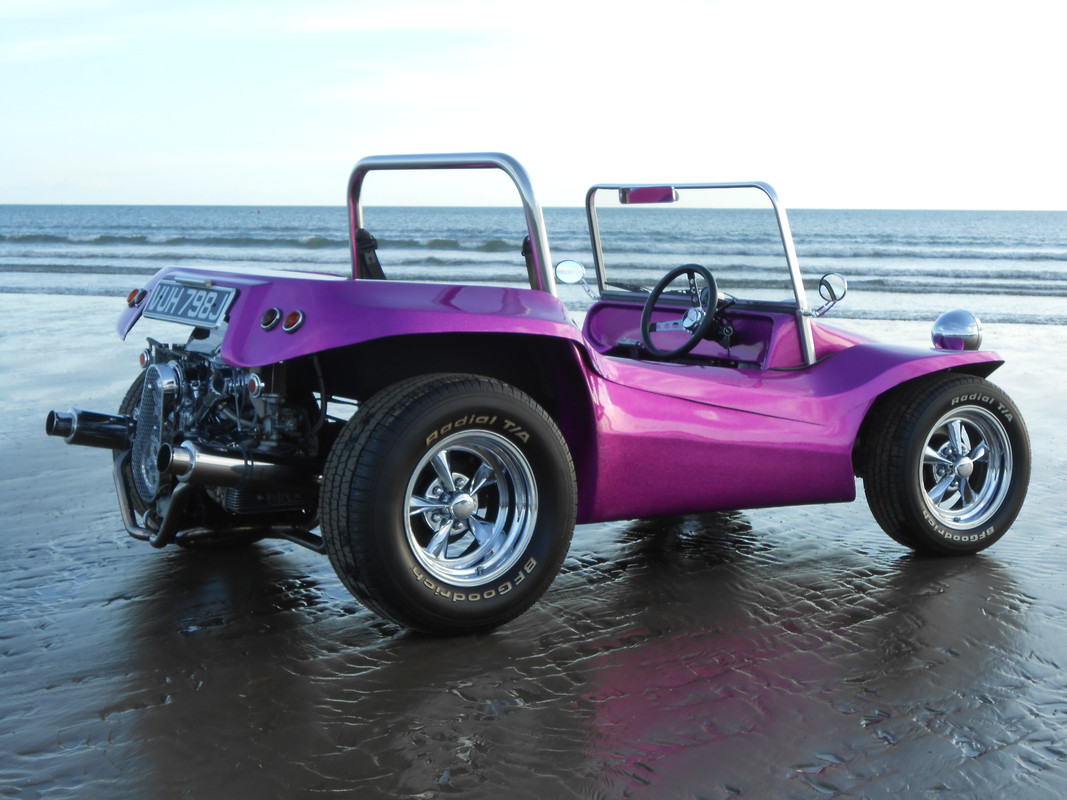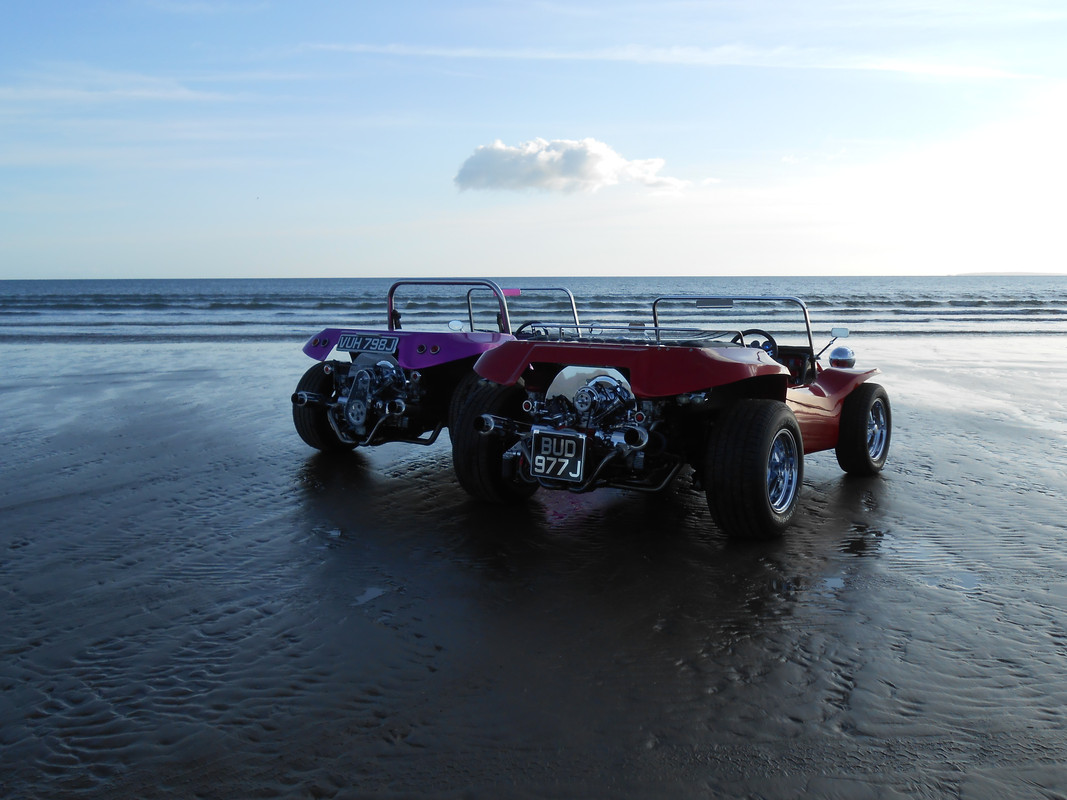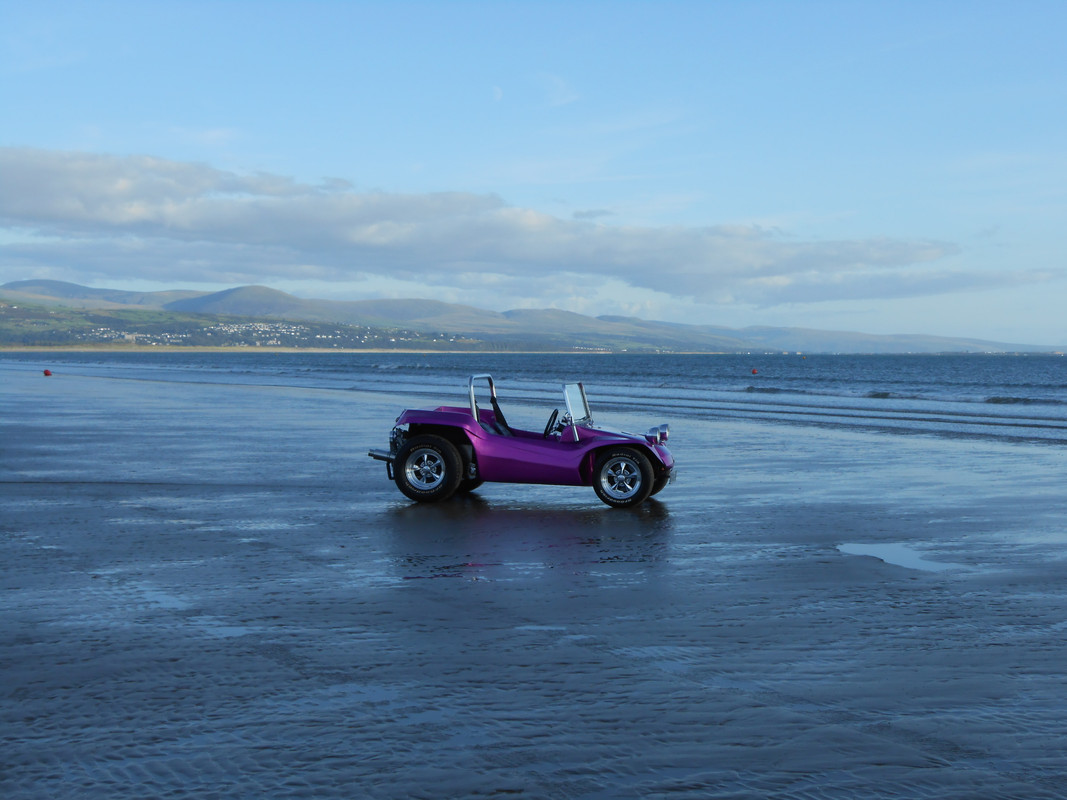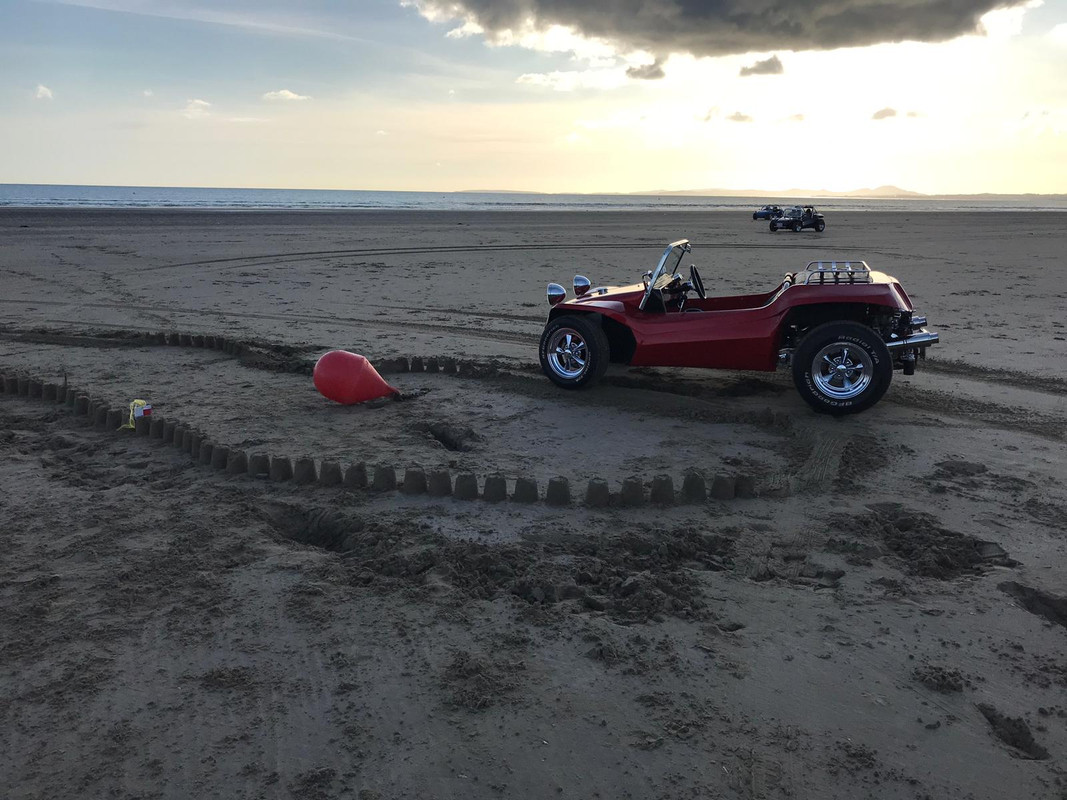 We have been twice this year to Blackrock sands with the Northern buggy crew and I can't recommend this enough. Hopefully more people will join us next year as great company and definitely great fun
3
« on: August 06, 2019, 05:31:12 PM »
Hi all,
Many of you have approached me asking about the MBC Christmas Party and how you've been happy with the venue but maybe a change of entertainment. I have looked into this today and unfortunately they have moved their Christmas party nights to a Friday, which seems harder for some people to attend. I did contact the Regency and they could offer an alternative for a Saturday however the prices were extortionate and a definite no go. I rang around other venues in the Midlands but they seemed fully booked or also too expensive however we have found a venue which is around the corner from the Regency called the Village
https://www.village-hotels.co.uk/hotels/solihull/
They can offer a room and tribute night and DJ on Saturday 7th December for around the same cost as last year (prices will come down depending on the numbers). We don't know the Tribute act but will find out tomorrow when Allan and I go for a visit and guided tour.... maybe a sample of the beer
It is a set menu with a Vegetarian option. They will not hold spaces but will hold rooms for a short period without a deposit so we need to know your thoughts and get an idea of interest ASAP.
4
« on: June 30, 2019, 11:49:27 AM »
Lichfield cars in the park is Saturday 6th and Sunday 7th July. We are going on the Sunday, weather dependent, if anyone wants to come along
5
« on: April 15, 2019, 03:30:22 PM »
Dave Fisher has asked me to share this event. Just Kampers are doing a charity run in support of Breast Cancer from Lands End to John O'Groats with a wide range of VWs. They are hoping for lots of the VW family to show their support and join them at some point on their route. They will be at Frankley Services at 11.00am on Friday 19th April and Dave and I are going to join them for a couple of miles. Anyone else fancy joining us? There is more information on their website and facebook page.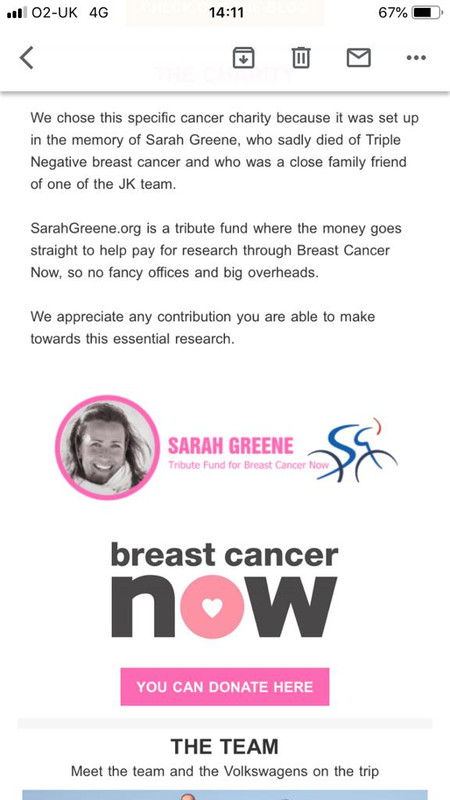 6
« on: June 19, 2018, 07:24:13 PM »
Due to the success of last years party venue and the feedback, we've decided to book the same place again (The Regency Hotel, Stratford Road, Shirley, Solihull, B90 4EB ). I know this seems early however we are looking at booking a large group again and people have already been asking. We need to know numbers to book and pay a £10 deposit per person a couple of weeks after booking. The hotel are not offering a deal with the accommodation however after speaking to Emily she has agreed a discounted price on the room and tribute night package.
This event is open to everyone and the date will be
Saturday 1st December
and The Tribute will be a soul and Motown act. The price of the night will include a 3 course meal. If you would like the room and tribute night deal that will also include use of the hotel facilities and breakfast. The prices have gone up slightly from last year but it's still a big saving on the room and tribute night deal (the normal cost of a standard double room is £140 per night).
Prices are:
Tribute Night only £33.95 + £10 deposit per person
Single occupancy room and Tribute Night £102.95 + £10 deposit per person
Double occupancy room and Tribute night £146.90 + £10 deposit per person
If you are interested please add your name to the list and pay a £10 deposit each by
Sunday 29th July
. You can pay to my paypal on vcoleman3c@gmail.com or pay at the MBC or NEWS. If you are paying by paypal please leave your full name for the booking rather than just forum names.
So let's start a list
Vanessa & Allan - deposits paid
Gail and Dave C -deposits paid
7
« on: August 24, 2017, 10:21:03 AM »
Pam and I have now booked the Soul and Motown Act and Festive party night for Saturday 2nd December at The Regency Hotel, Stratford Road, Solihull.
We need to know numbers ASAP and collect a £10 deposit in the next 2 weeks (by 10th September). You can either pay me direct at this months buggy club or paypal to vcoleman3c@gmail.com
The remaining balance will need to be paid by Friday 17th November. We will post details about final payments, food choices and accommodation after deposits have been paid
So let's start a list:
Meal and Tribute night only (£38.95 per person)

Meal and accommodation (based on 2 people sharing, including tickets for the tribute night and breakfast, £139.95 or single occupancy £99)
Vanessa & Allan
8
« on: September 25, 2016, 06:15:12 PM »
The MBC Christmas Meal is Thursday 1st December at 7.00pm at the Red Lion in Earlswood (food being served at 7.30pm). It is £17.95 for 2 courses or £20.95 for 3 courses, with a free glass of Prosecco, so a saving already!
If you would like to come we will be collecting a £10 deposit or the full amount at the October meeting. The remaining balance will need to be paid at the meeting on Thursday 3rd November. If you are unable to attend the meeting or would rather PayPal, my PayPal address is vcoleman3c@gmail.com
We will also be doing the £1 secret Santa gift as we did last year
Starters
*Spiced roast carrot soup topped with cream and served with rustic bread (V)
*Oven-baked button and Portobello mushrooms in a garlic & mature cheddar sauce with a parsley & chestnut topping, served with rustic bread (V)
*Pork & fig terrine with golden beetroot piccalilli and toasted rustic bread
*Prawn & lobster cocktail with avocado, lobster mayonnaise and rustic bread
Mains
*Hand-carved turkey wrapped in bacon with lemon & thyme stuffing, roast potatoes, honey-roasted carrots and parsnips, glazed sprouts and a red wine gravy
*Slow-cooked beef short rib in a barbecue sauce with horseradish & parsley mash and honey-roasted carrots, topped with a spiced vegetable fritter
*8oz sirloin steak (+£2) with triple-cooked chips, a smoky bone marrow jus and a watercress & shallot salad
*Nut roast topped with melted Camembert and a fig-in-blanket, with roast potatoes, honey-roasted carrots and parsnips, glazed sprouts and a roasted red onion gravy (V)
*Seared sea bass fillet with roasted sliced potatoes, beluga lentils, grilled red pepper and a red wine jus
Puddings
*Orange-scented crème brûlée with home-baked butter biscuits (V)
*Christmas pudding filled with vine fruits and almonds soaked in white rum, served warm with a brandy sauce (V)
*Chocolate orange torte with chocolate sauce and whipped cream (V)
*Winter-spiced plum crumble pie with pouring cream (V)
*British cheeseboard* (+£1.50) Cornish blue, Wensleydale with cranberries, Sandham's Lancashire and British goat's cheese with grapes, chutney and a selection of Fudge's nut & mixed seed biscuits
9
« on: August 01, 2016, 06:01:15 PM »
A huge thanks to Flags and Karen for a fantastic weekend
It's one of our favourite weekends and always a great cruise
Here are some photographs of the weekend and included a cruise out to Durlston Park with a Historical tour guide from Hugh, (the globe wasn't just a concrete ball by the swings and slides, like Allan thought!). For anyone going to Swanage next year, it's well worth a visit as beautiful views. Thanks again everyone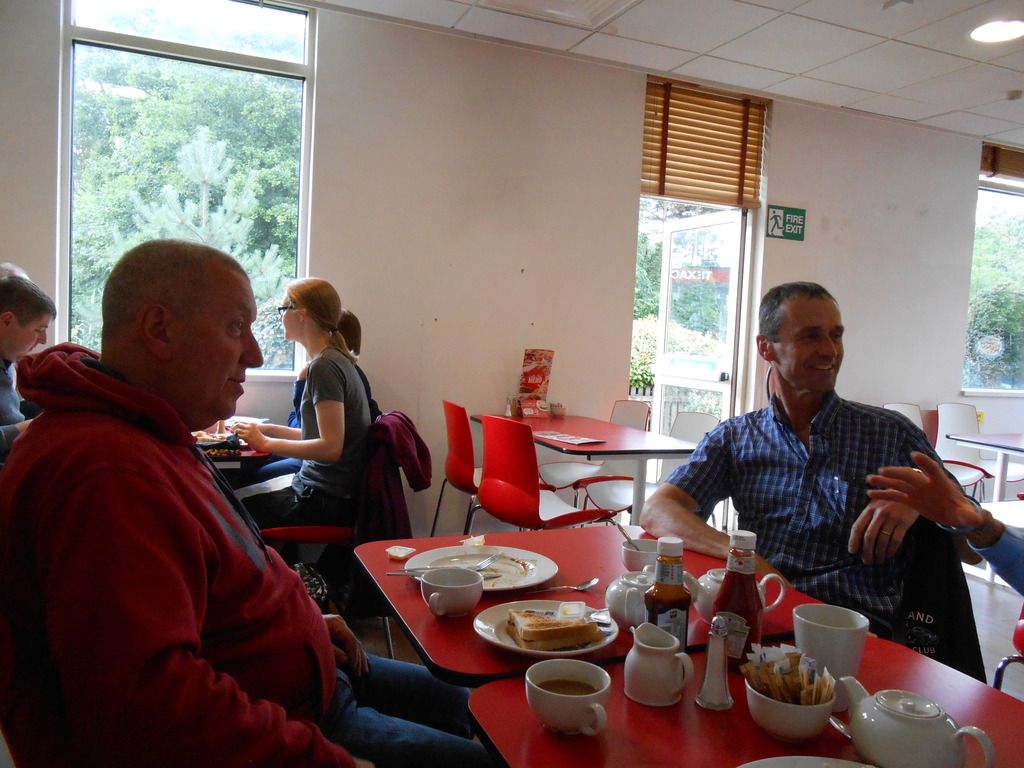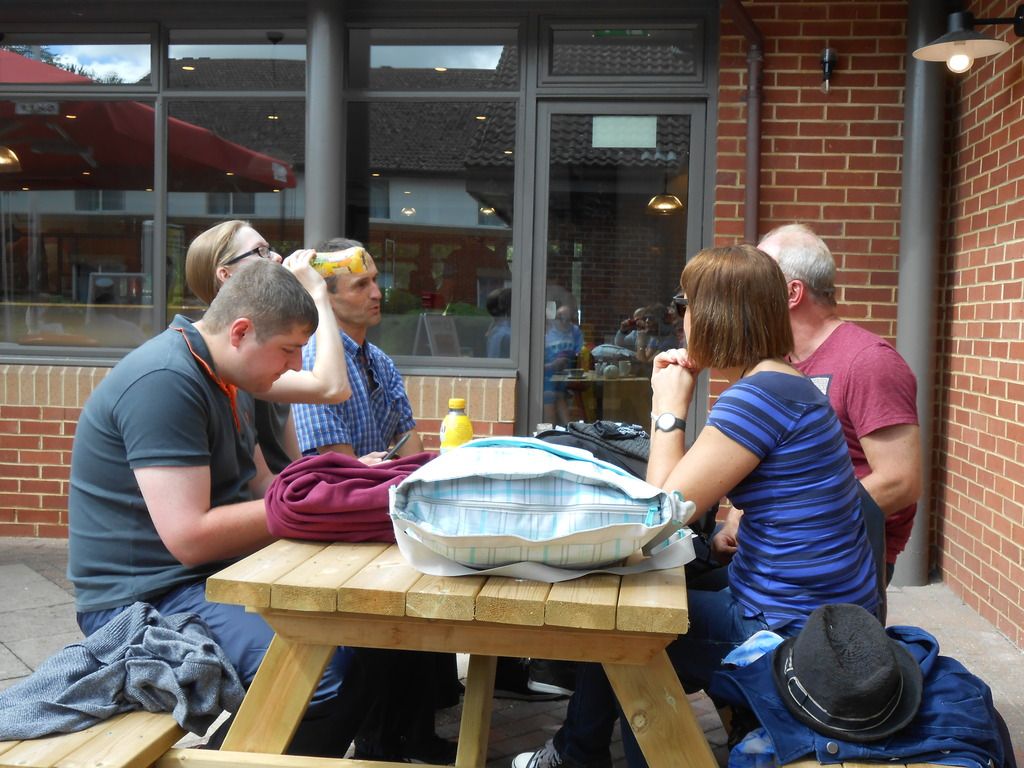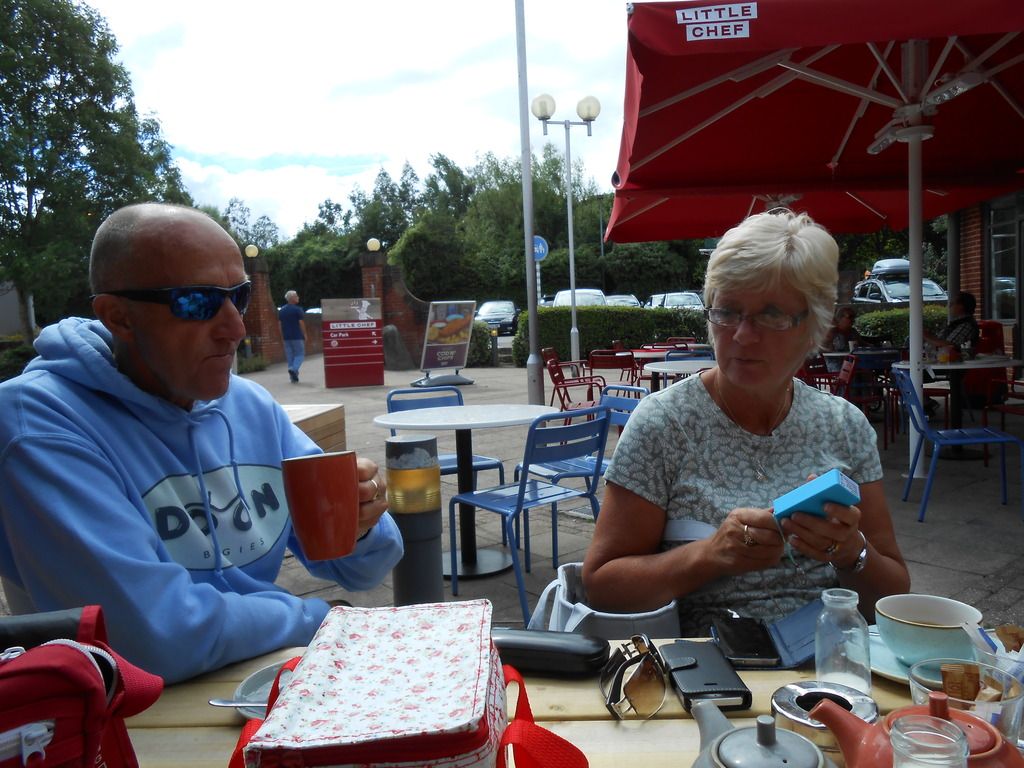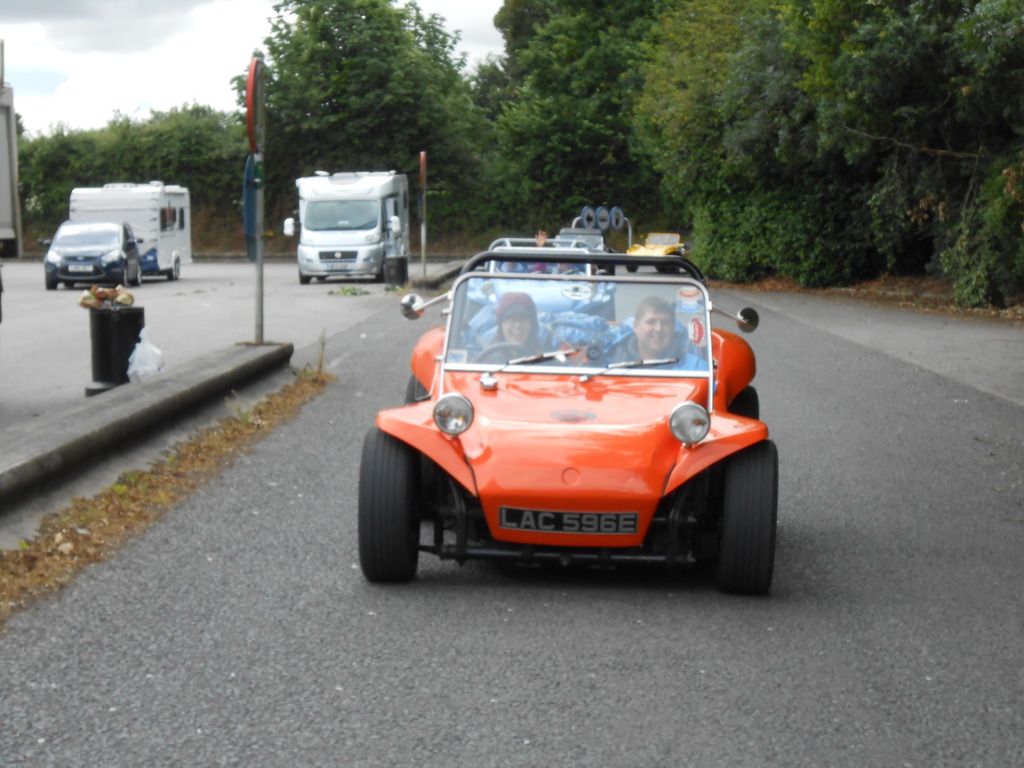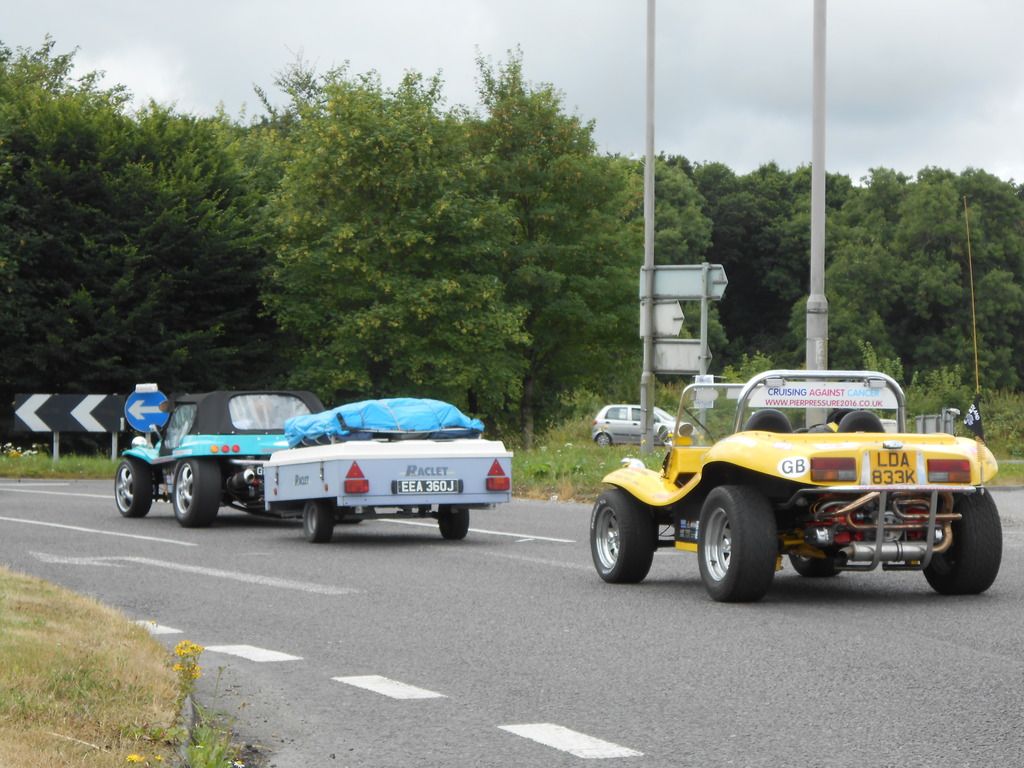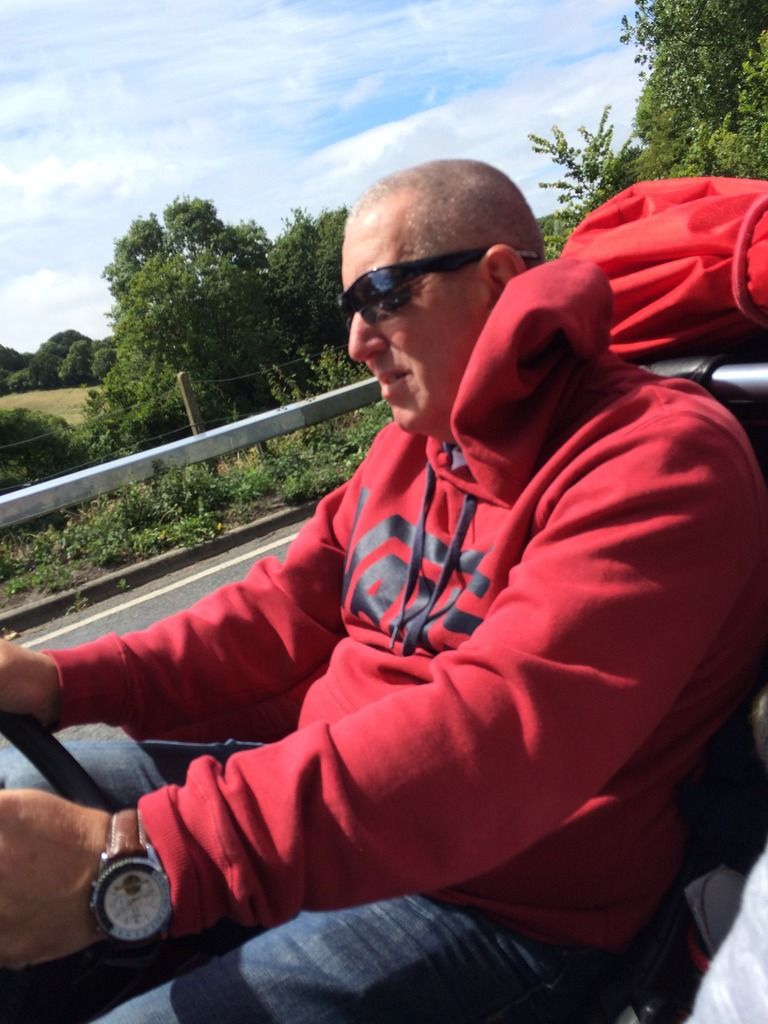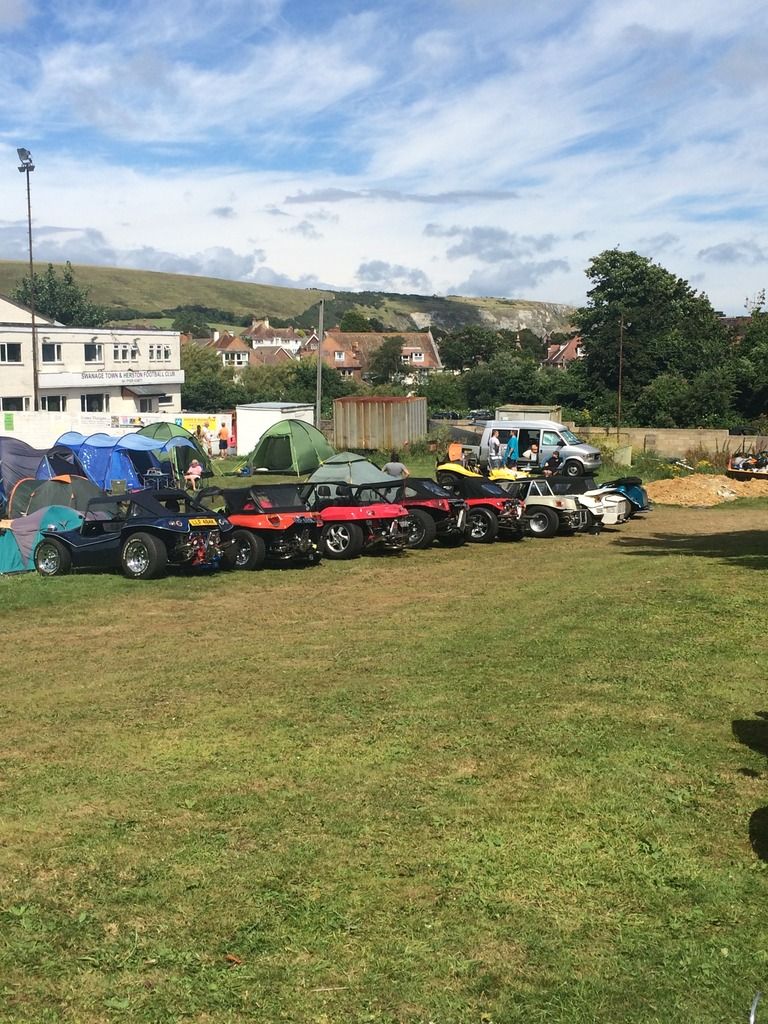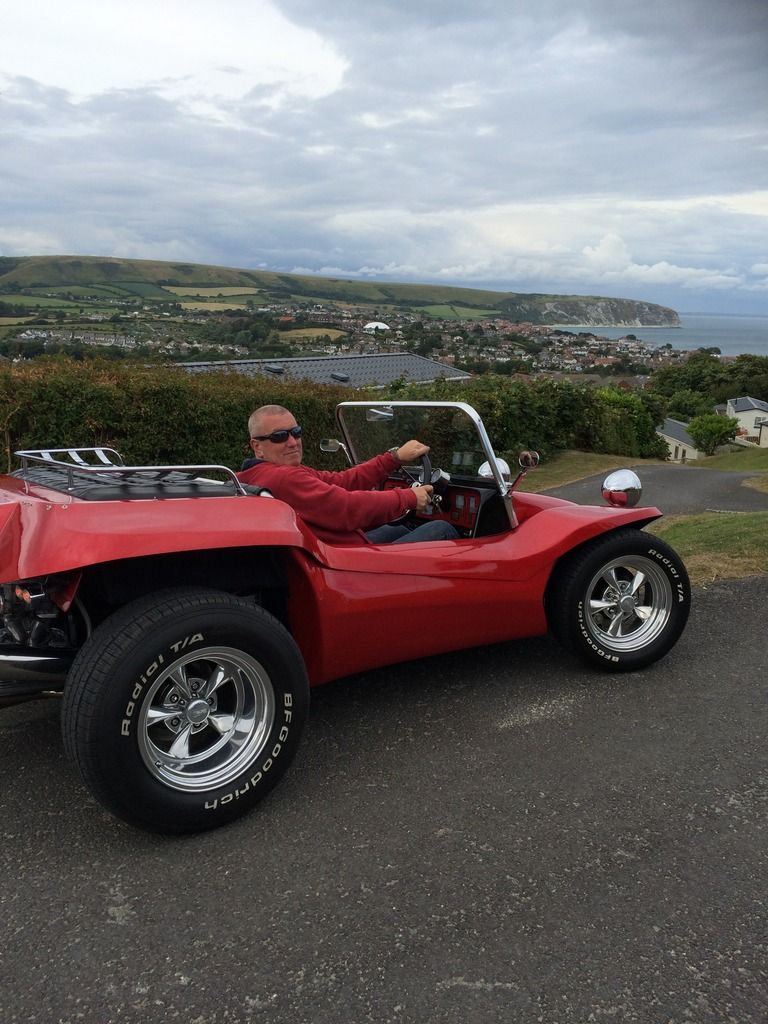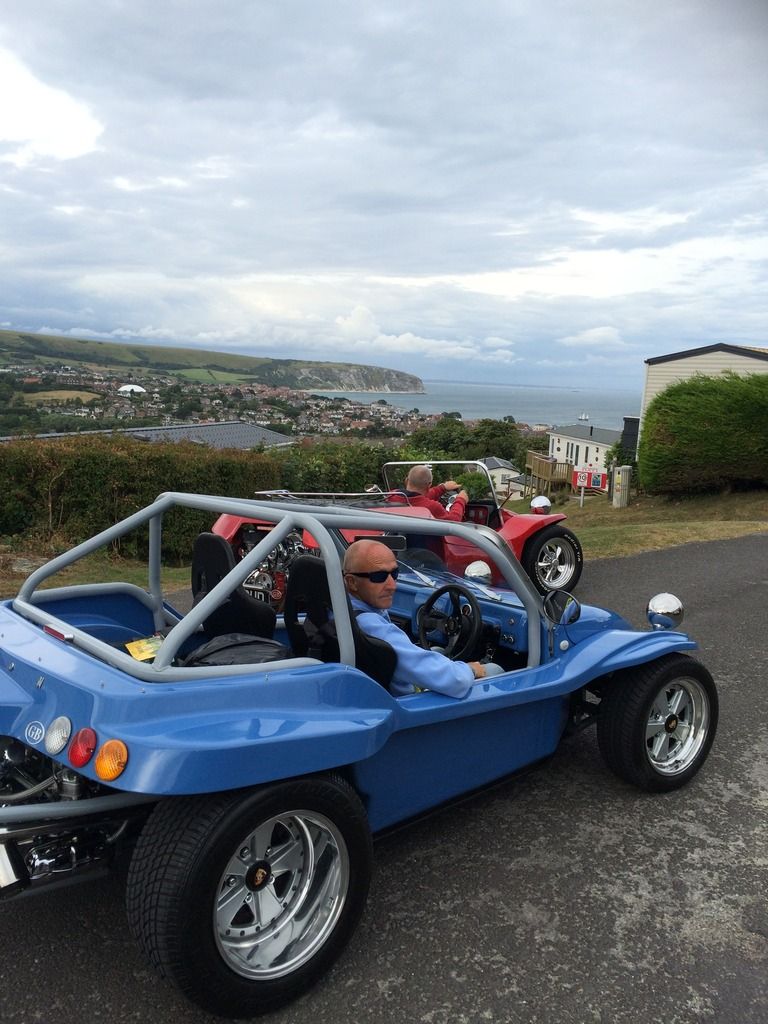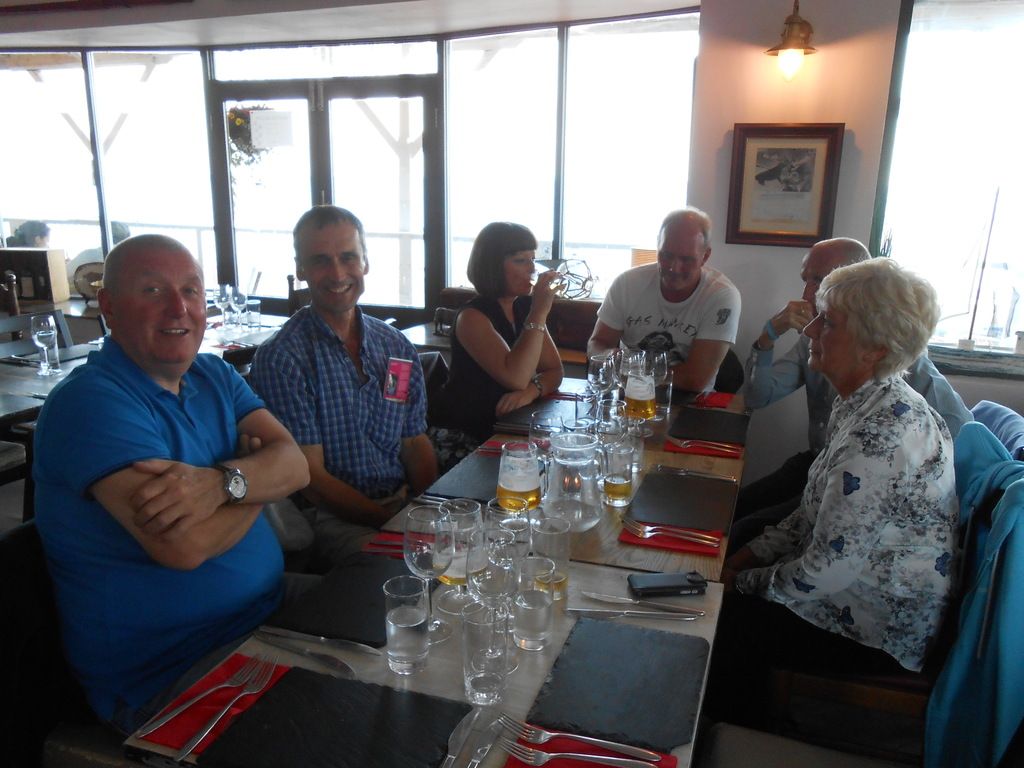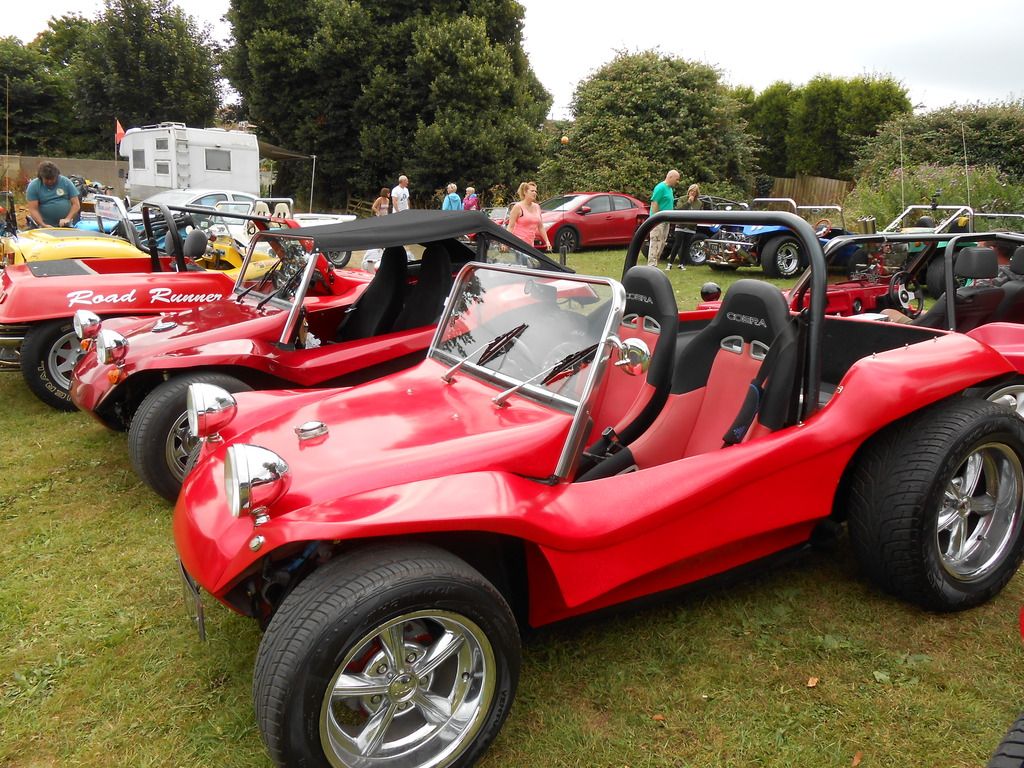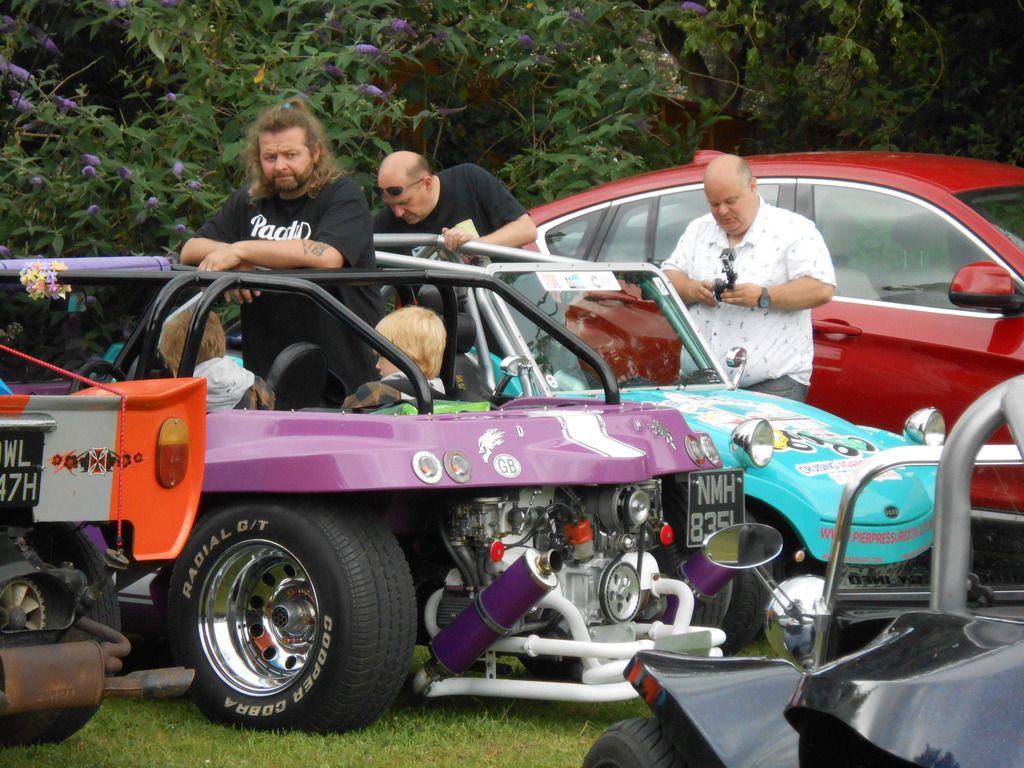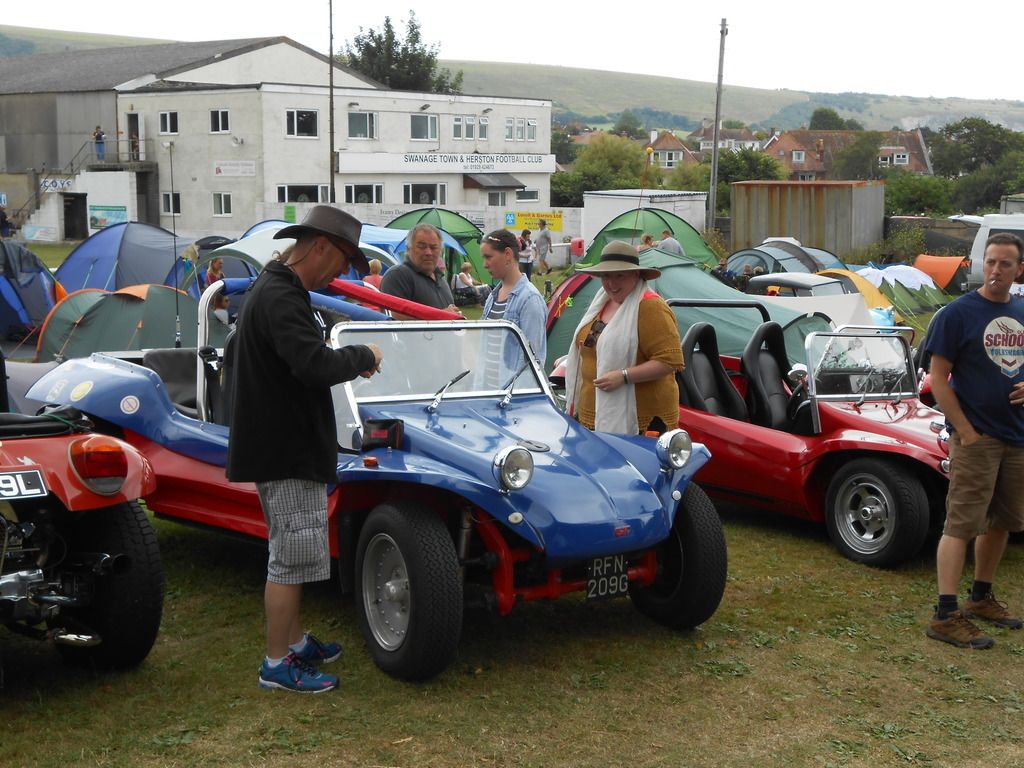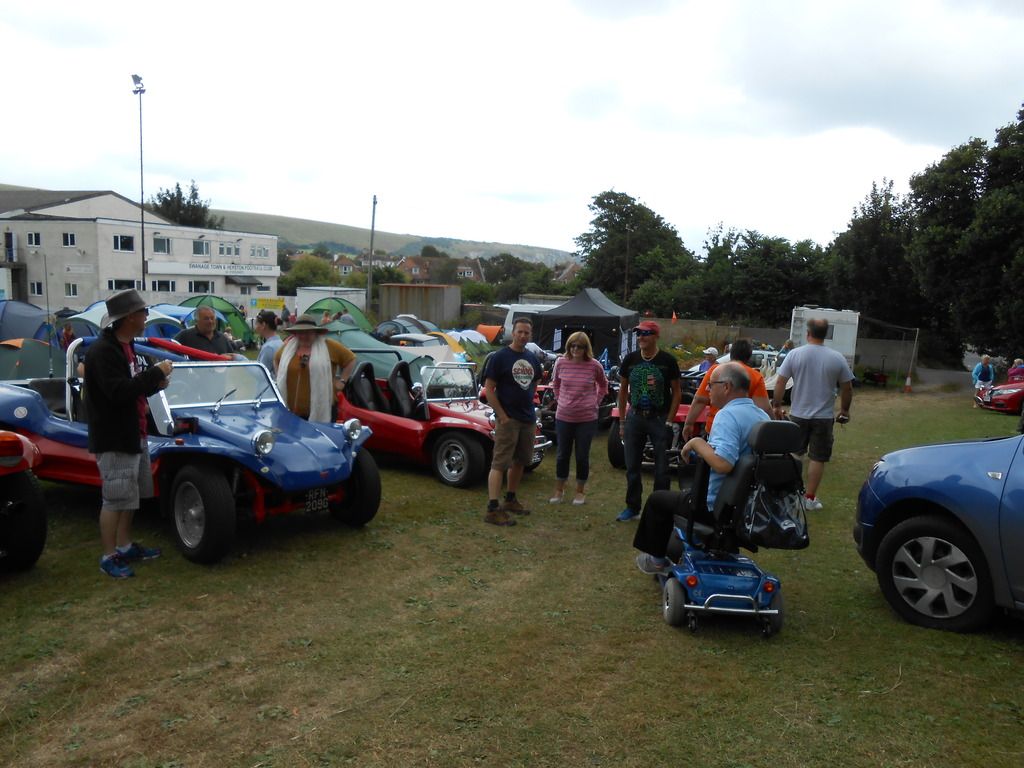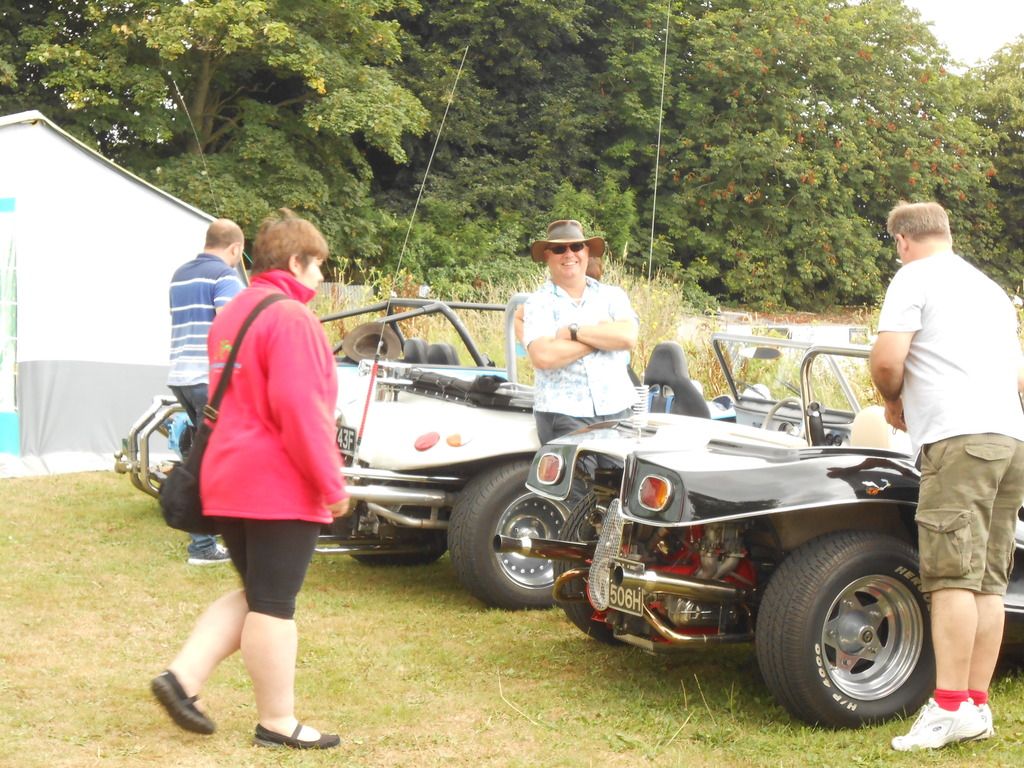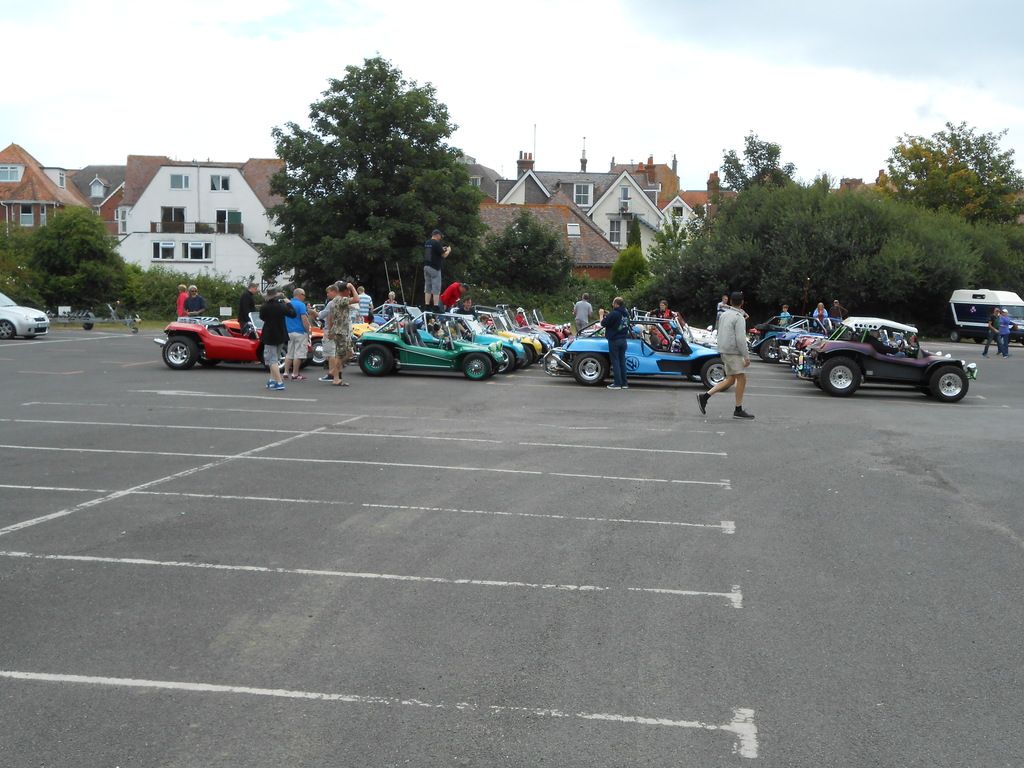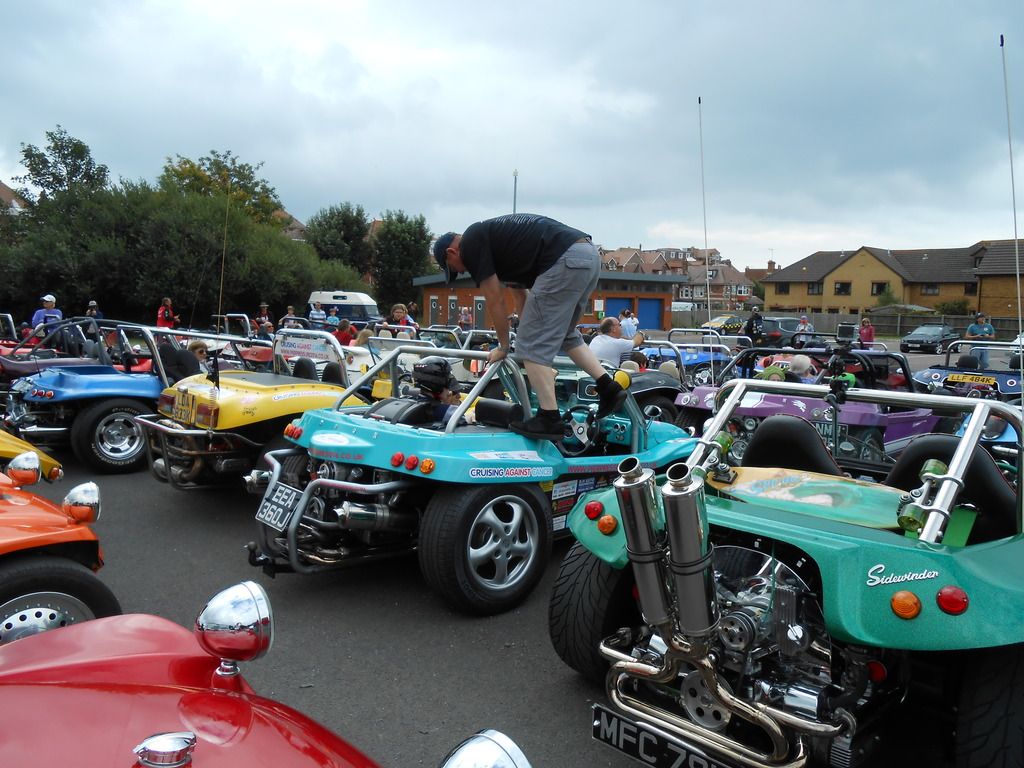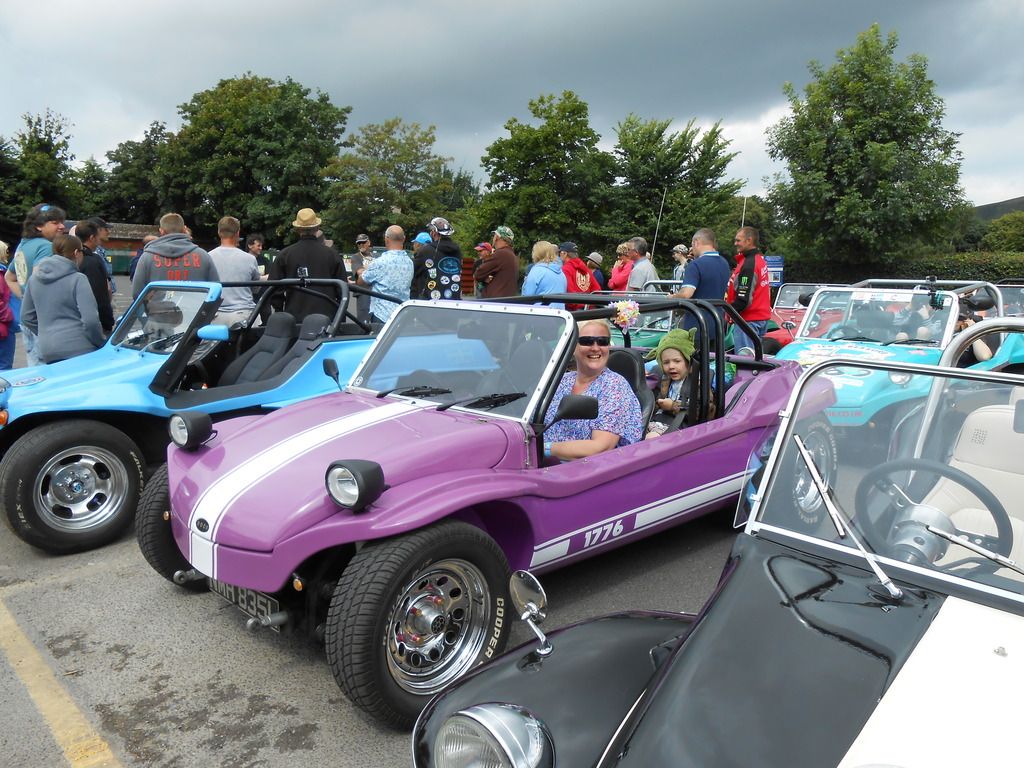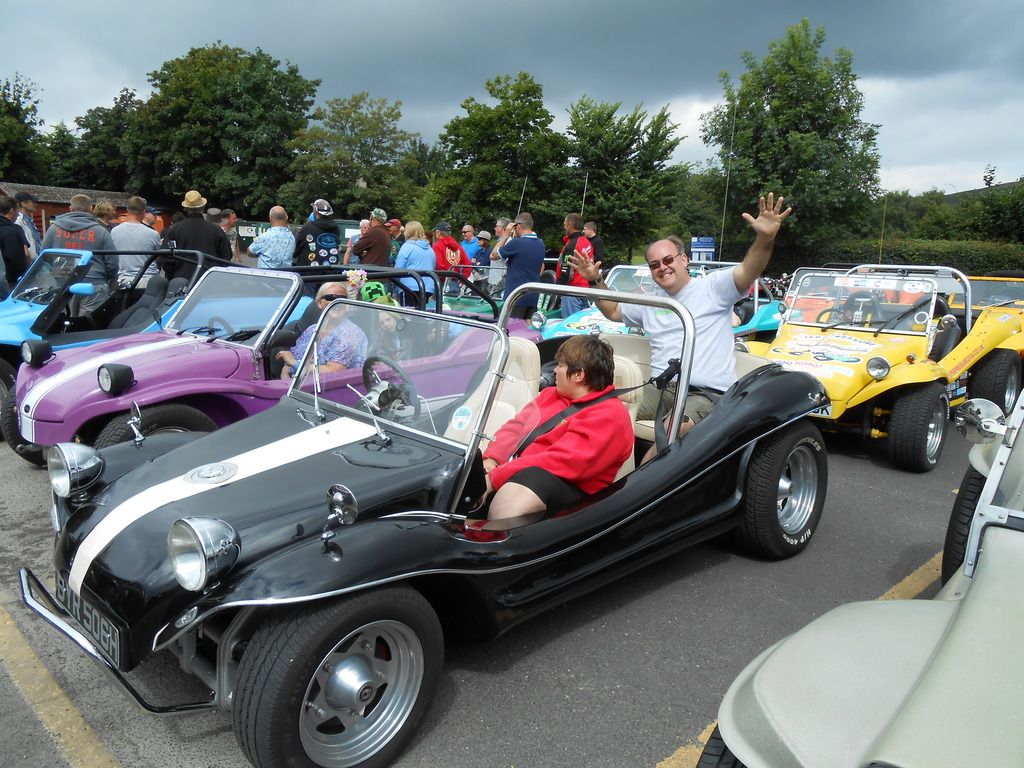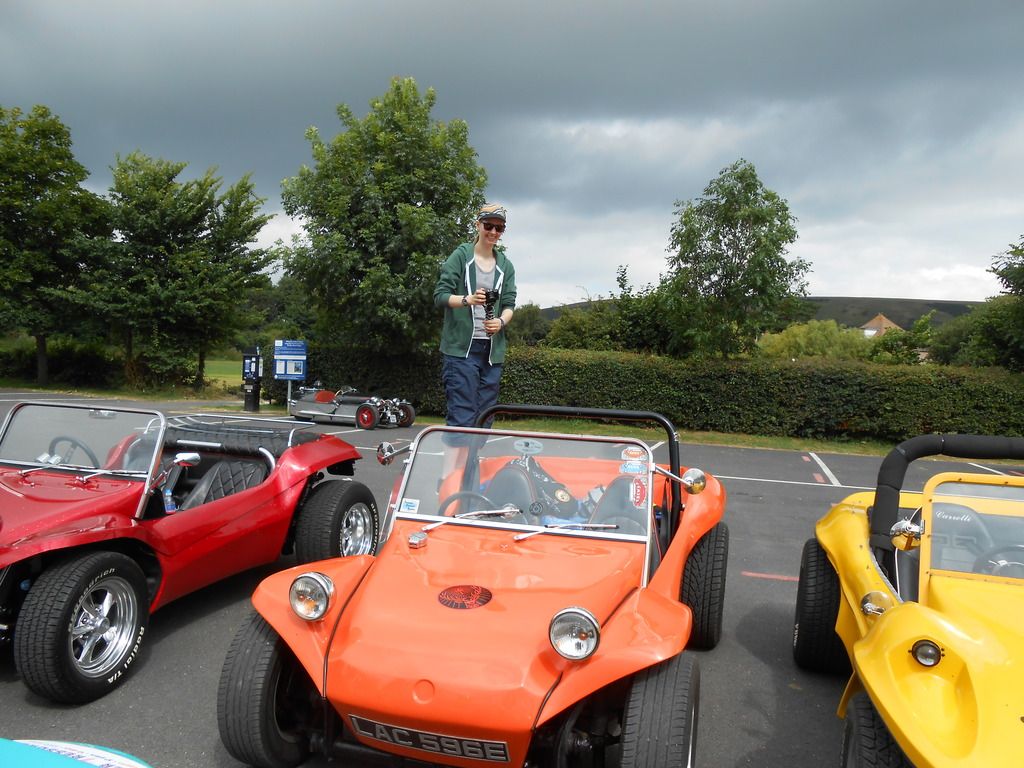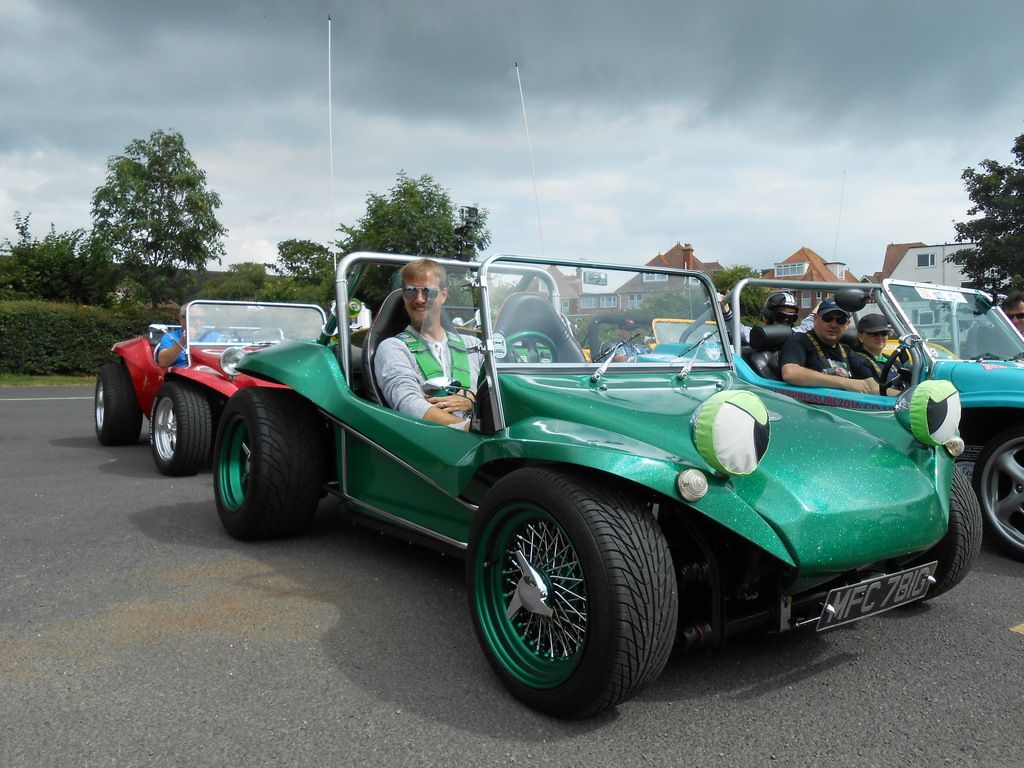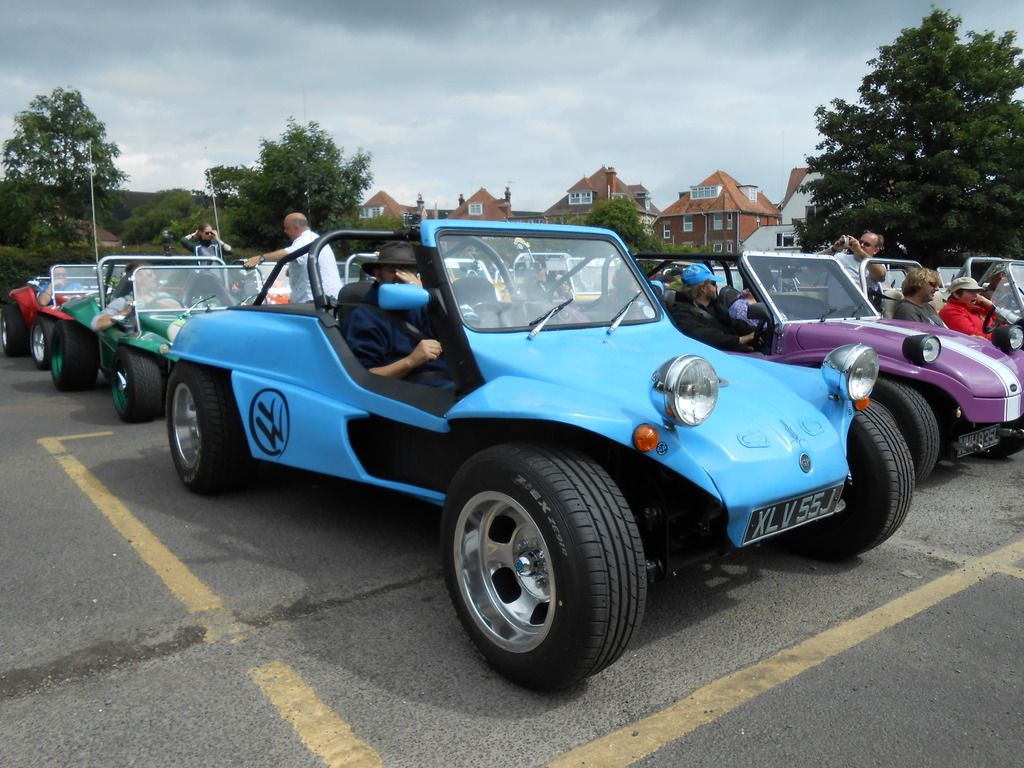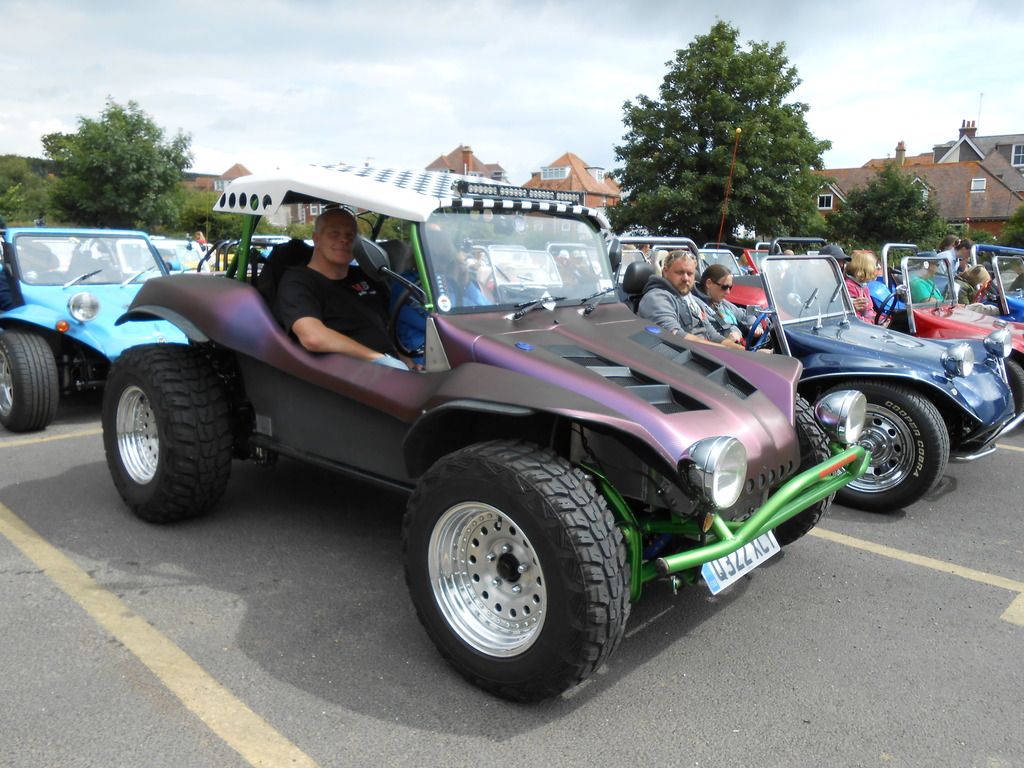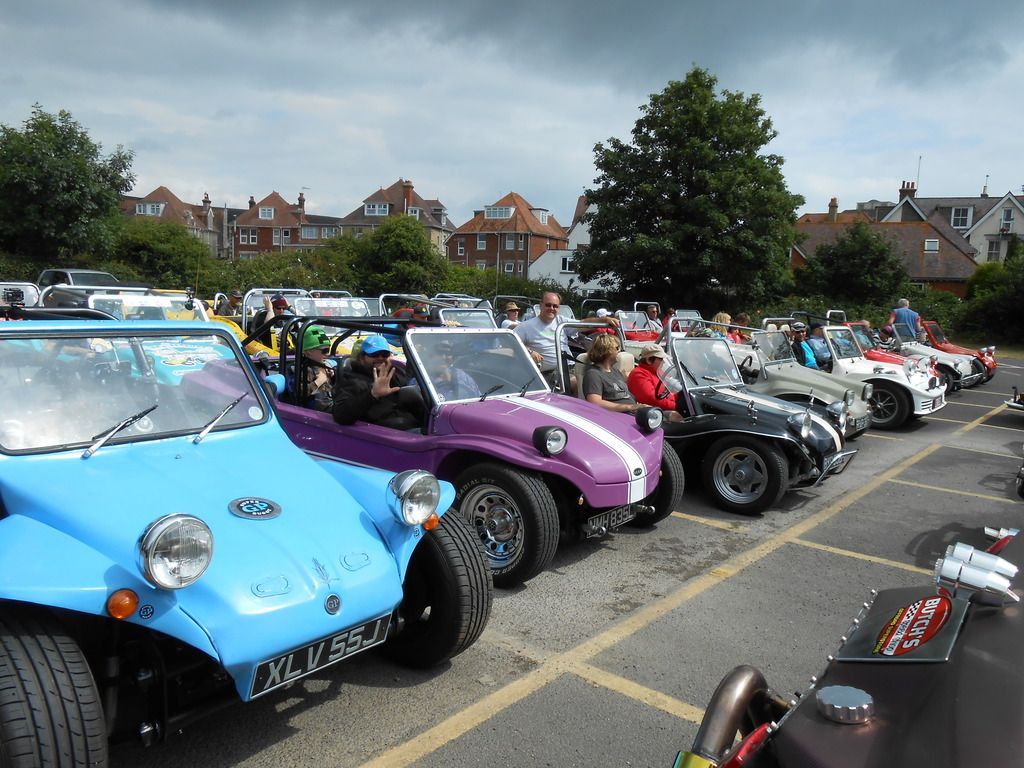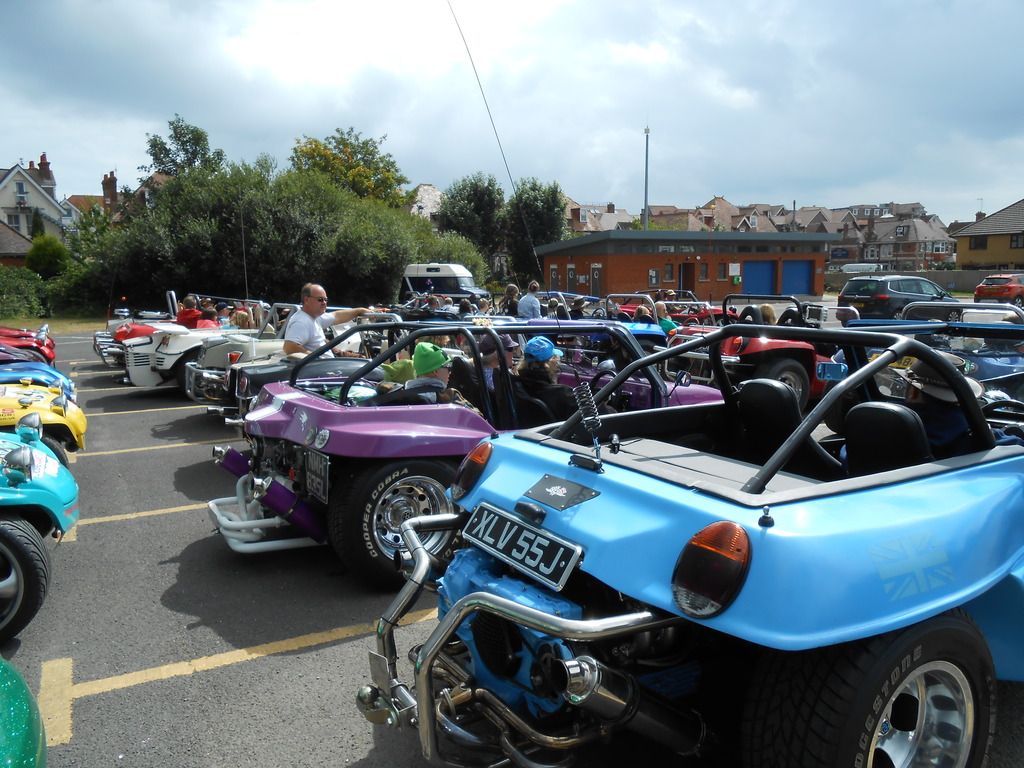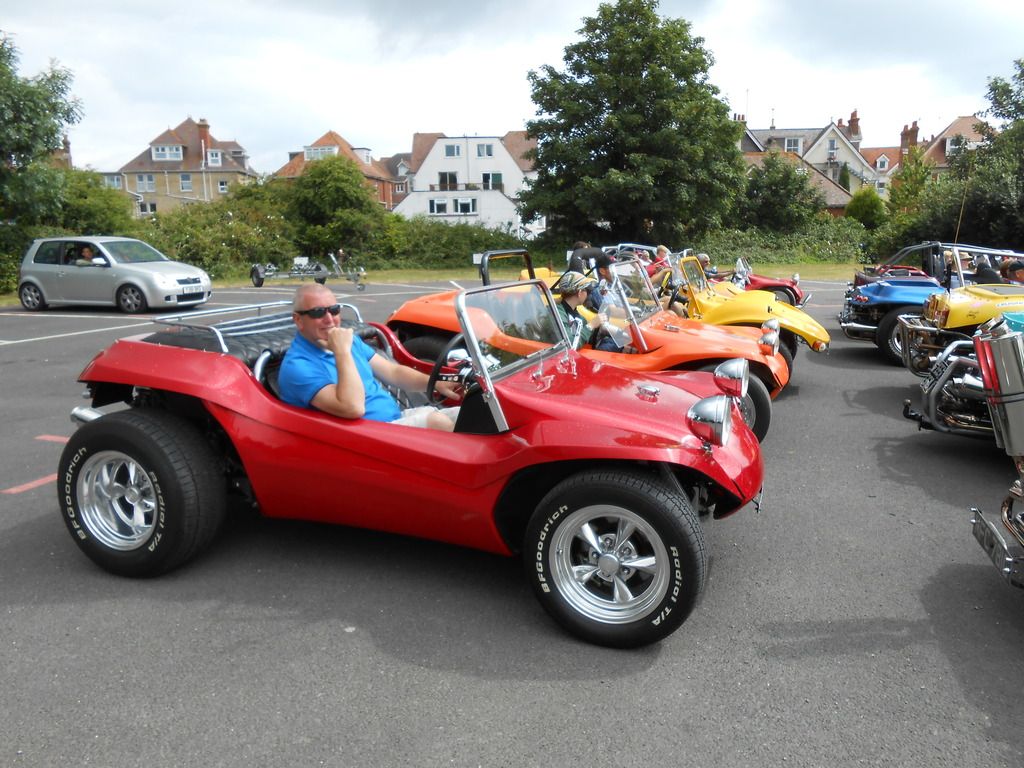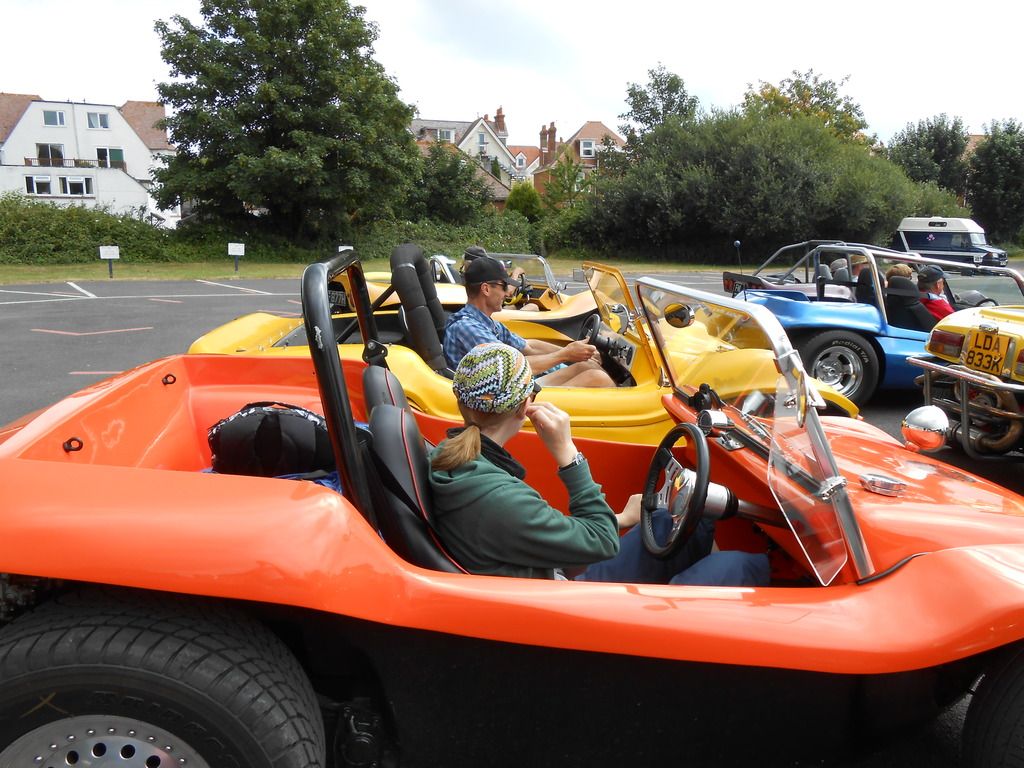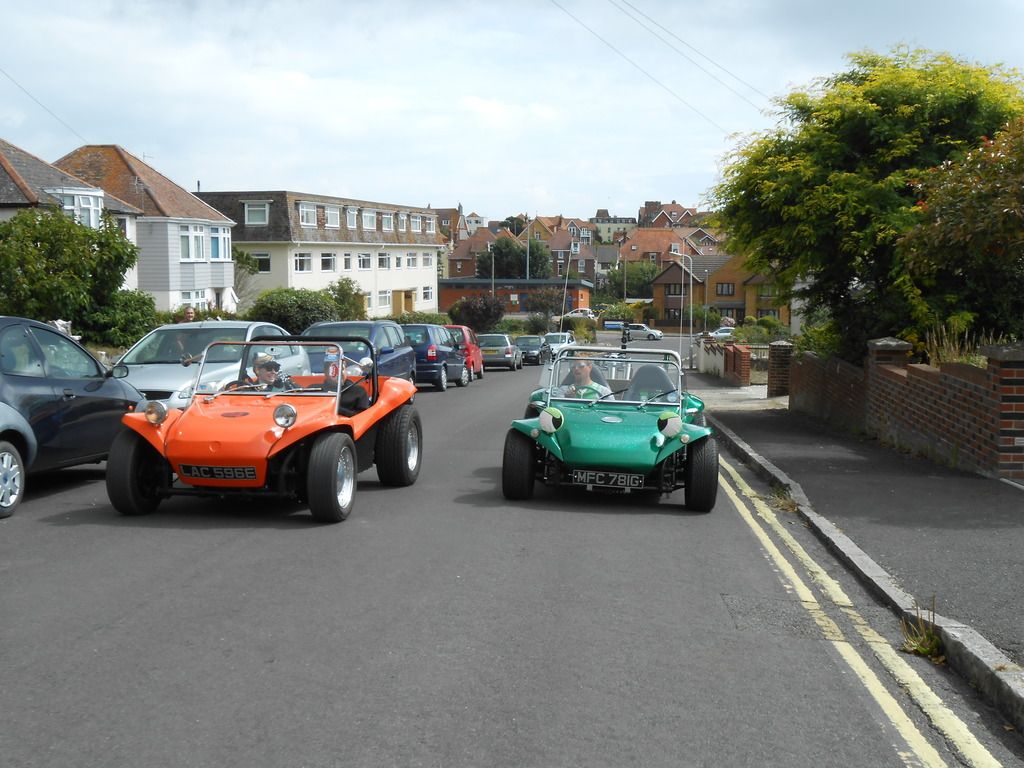 Pages: [1]